Colorado's most impressive natural features power not only our top recreational pursuits, but also, the eye-catching designs that accompany them.
Nowhere is this more evident than in our state's most popular ski towns. These destinations represent many styles, and yet hold a great deal in common: they're warm, inviting, and capable of enhancing some of the world's most stunning scenery.
Take a look at the most beautiful ski home designs or ski lodge house plans, and you'll observe a vast range of materials, colors, and patterns. We've noticed, however, that these tend to occupy a few main categories, as highlighted below:
European Chalet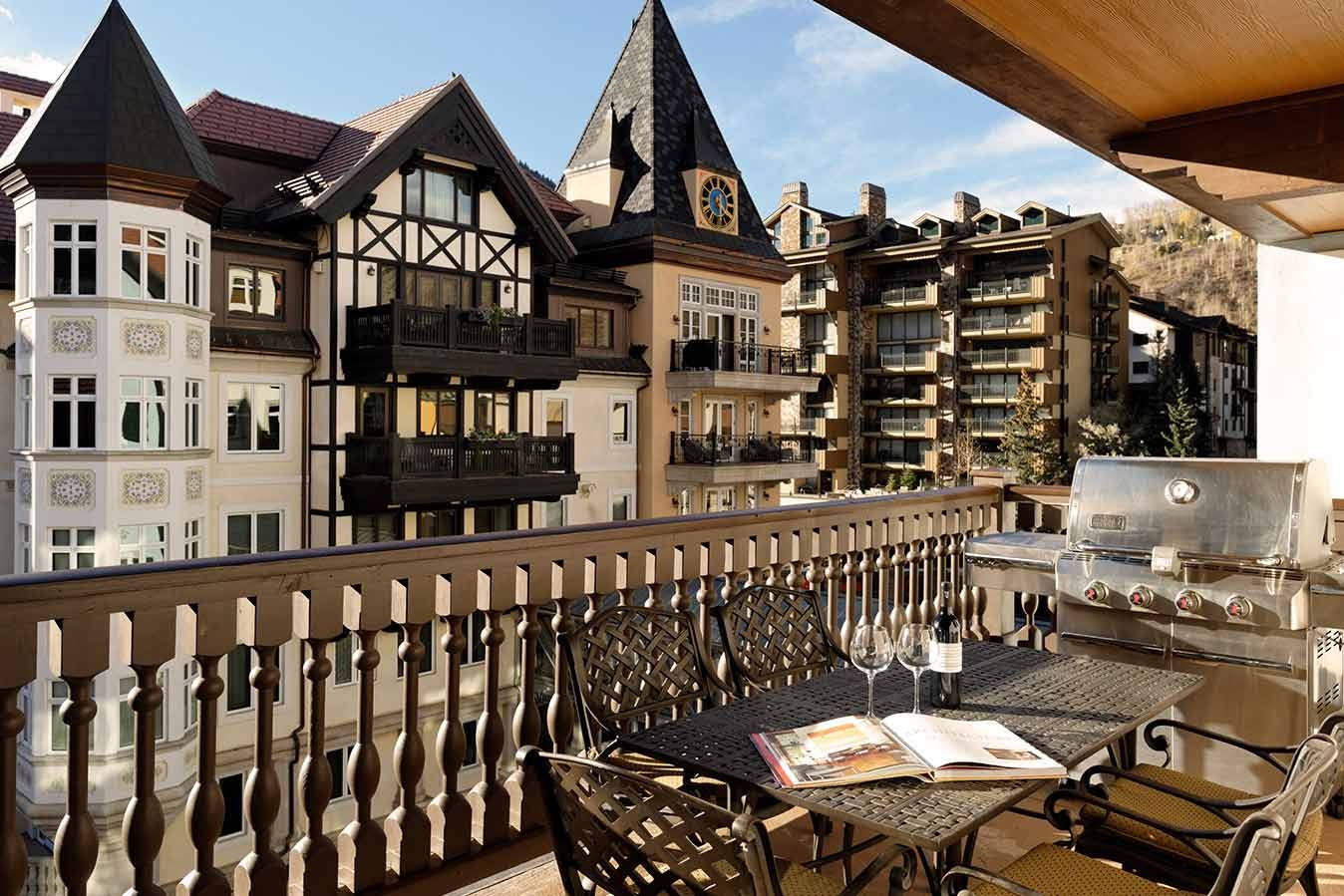 The Arrabelle at Vail Square
Ornate, yet whimsical, Vail's iconic chalet style is impossible to forget. Still, the Austrian-inspired ski town retains plenty of Colorado charm, using warm tones and vibrant patterns to great effect.
Few destinations capture the essence of chalet design quite like the Arrabelle at Vail Square. Inherently romantic, this quintessential Vail hotel is the epitome of alpine elegance. Similar vibes can be found nearby at the slope-side paradise of the Chateau in Beaver Creek.
This look certainly isn't limited to large-scale resorts. It also dominates vacation homes around Vail.
We were recently pleased to see a local marvel take center stage in Architecural Digest, where Ken Fulk received praise for his sophisticated, yet comforting vacation home. While not as overtly chalet oriented as the Arrabelle, this look combines the best of rustic charm with European ski style.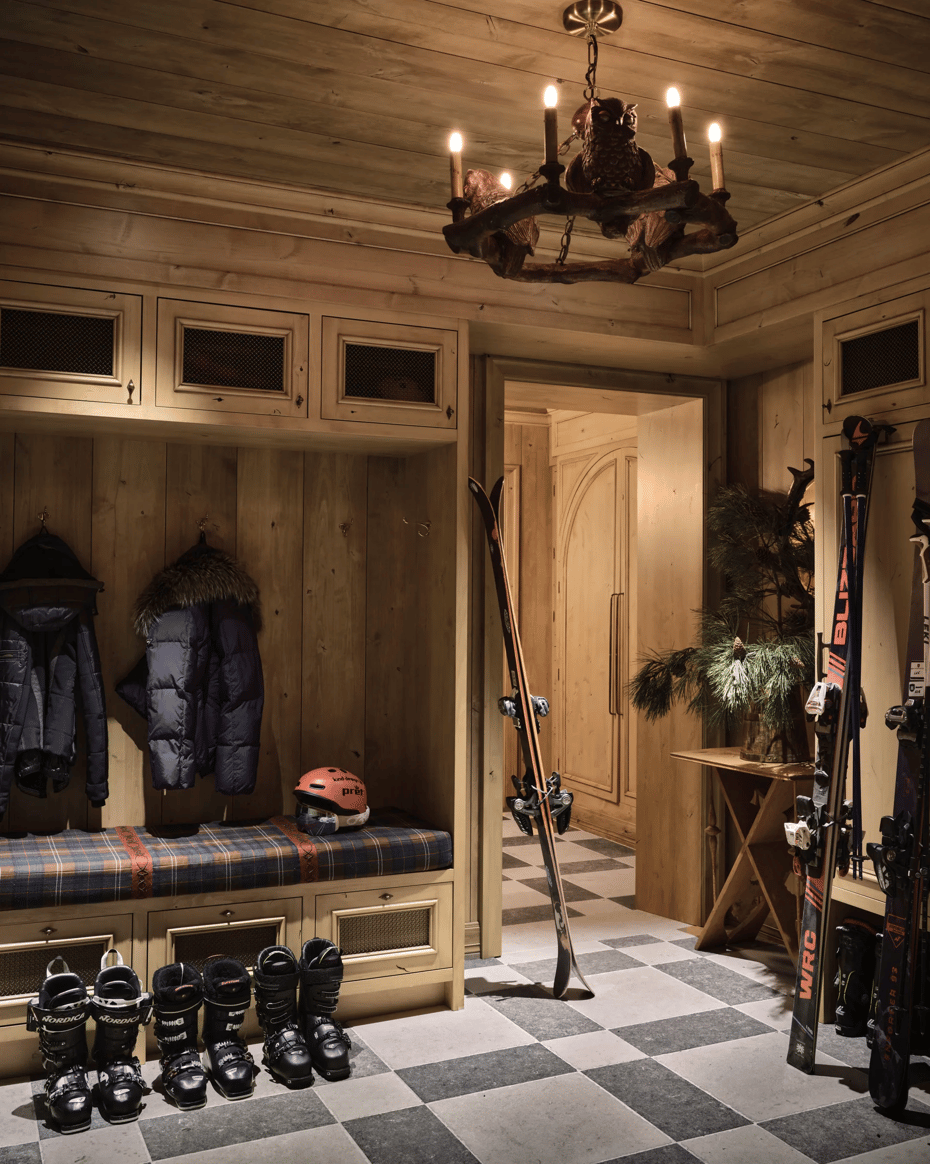 Ken Fulk's Vail Project as Featured in Architectural Digest
Western Charm
Paying homage to the essence of the Wild West, this style is more abundant than even the most seasoned Colorado skiers realize.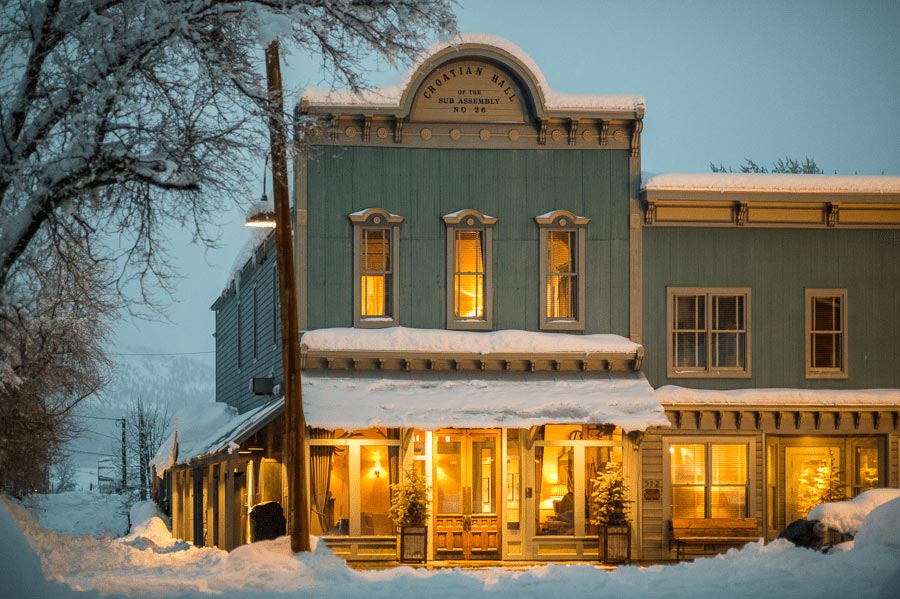 The Scarp Ridge Lodge in Crested Butte
Crested Butte is the most recognizable example of this phenomenon; who could forget the Scarp Ridge Lodge? This soulful structure was once a Croatian saloon but now has distinctly local elements, such as reclaimed iron.
We're proud to have contributed to the distinctive look of this lodge by sourcing Belgian Bluestone for the bathroom floors and ceramic tiles for the kitchen backsplash and bathroom walls.
Another great example of Western style? The Gore Creek project from Grayson + Christie. Hardwood dominates, but this sleek mountain home also reveals how custom tiles (including an intricate Rue Des Rosiers 3 backsplash and mesmerizing marble) can turn a space from trademark Western to undeniably sophisticated.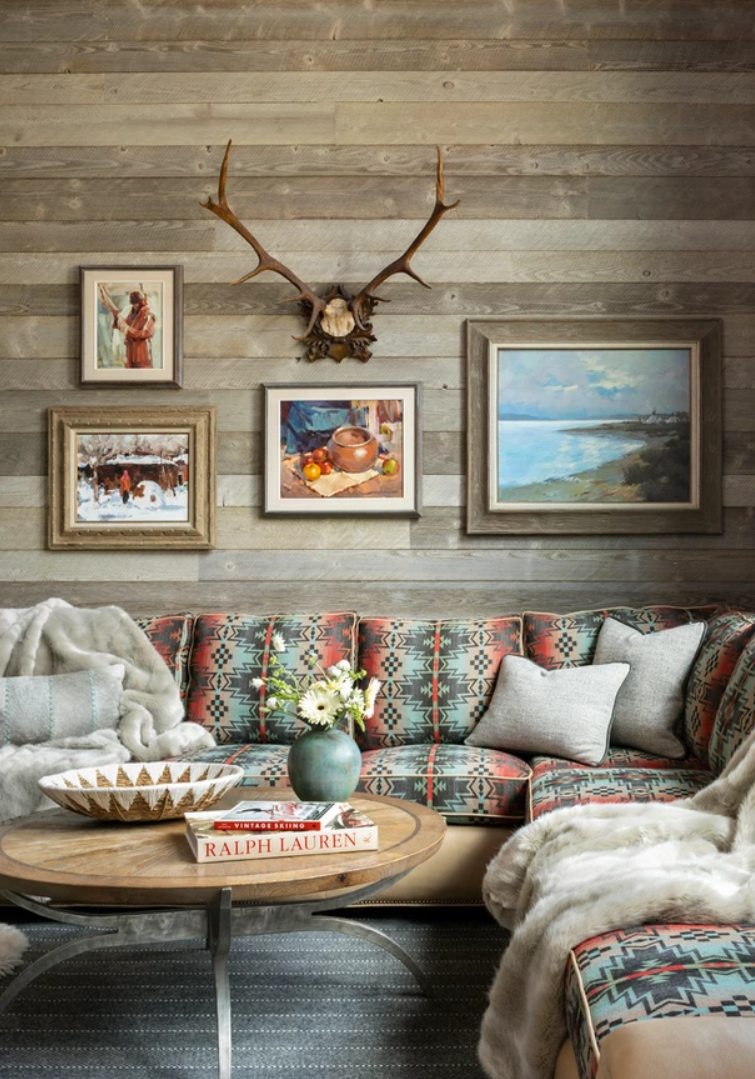 Grayson + Christie Gore Creek Project
Cozy Log Cabin
Cozy and charming, the rustic look evokes natural warmth – the perfect contrast to those snow-covered spruces that adorn our favorite mountain towns.
This appealing style is more diverse than you might imagine, as it can complement both vintage and modern designs. Pops of color bring a quirky edge to classic rustic, as seen within Breckenridge's adventure oriented Bivvi Hostel in Breckenridge, designed by Atelier Interior Design.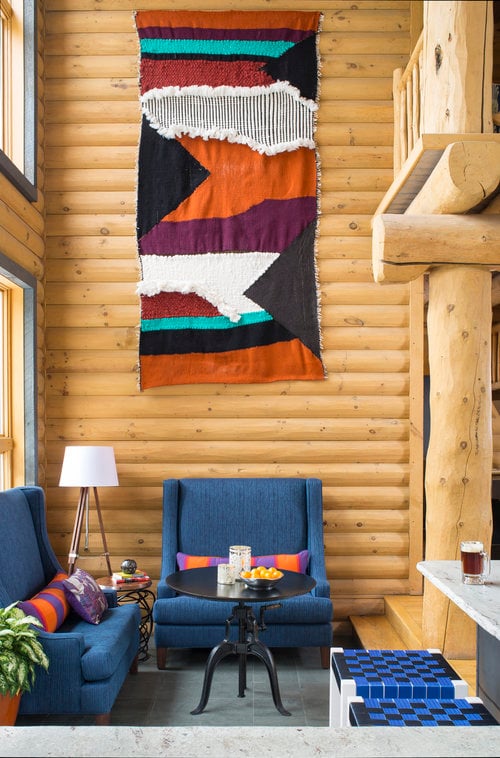 Bivvi Breckenridge Sitting Room, Designed by Atelier Interior Design
Robyn Scott exemplifies the power of rustic contemporary with the clean look of the Woody Creek Cabin. There, rustic elements enhance the pristine views, rather than distract from them.
Mountain Modern
Clean lines and neutral colors work wonderfully in Colorado's ski towns, where modern styles draw attention to the great outdoors.
Few looks evoke contemporary mountain style quite like iconic subway tiles. These may be simple, but they certainly don't have to be boring – especially if they're integrated into sleek interior aesthetics.
Marble slabs amplify contemporary style while also integrating the natural beauty of variation. Meanwhile, exterior pavers build on the trend of blending indoor and outdoor living spaces. We expect to see more of this cohesive look in modern ski chalet house plans.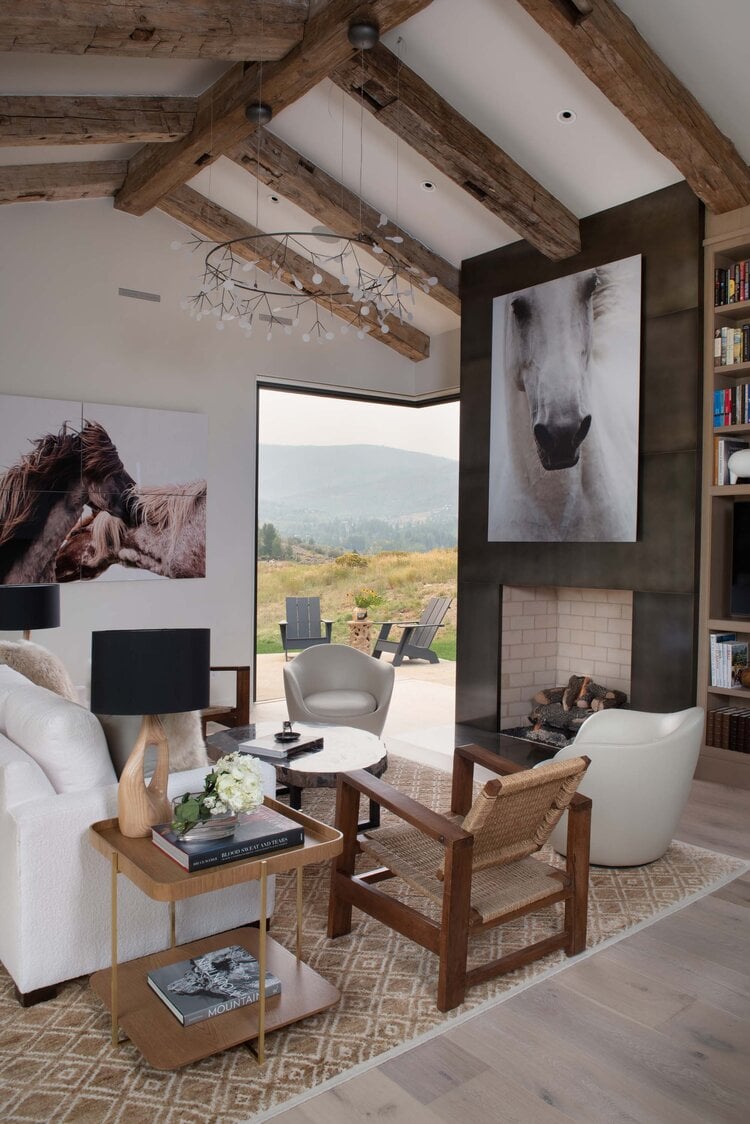 Creamery Ranch Project Designed by Studio James
Embrace Ski Town Style

with

Decorative Materials
If you love ski town style as much as we do, you'll be excited to integrate our favorite tile designs into your rustic or chalet-inspired space.
We enjoy playing with a diverse array of mountain-oriented aesthetics and design materials, as you'll discover while touring our Colorado tile showrooms. Reach out today to schedule a visit.