How Natural Stone And Porcelain Can Promote Spa-Like Tranquility
Nothing rejuvenates quite like a trip to the spa. Massages and fluffy bathrobes are wonderful, of course, but spa-based pampering goes far beyond these trademark treatments and amenities. From layout to material selection, every element is seamlessly integrated to form the ultimate oasis.
Upscale, yet serene designs are particularly impactful when they reflect the natural beauty of the surrounding environment. Nature-inspired aesthetics provide a harmonious transition from the real world to the oasis of the spa. That being said, these spaces can still pack a visual punch.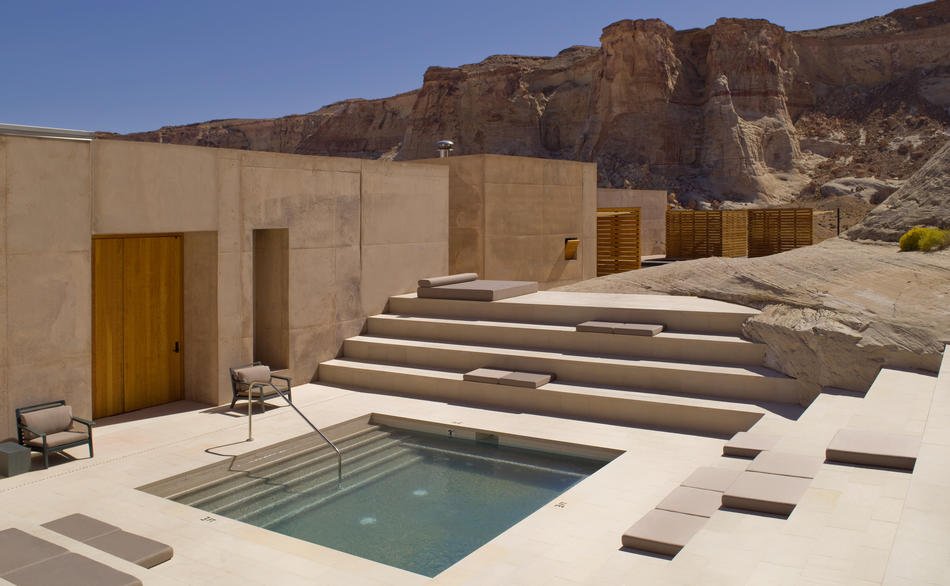 The calming power of design can be seen with the Amangiri Spa in Utah, where the pool deck and walls resemble the nearby rock formations and valley floor. The goal? To abide by the Navajo principles of hozho — being in tune with one's self while remaining an integral part of the larger community and world.
If you're struggling to find new ways to bring the best of the spa to modern residential or commercial designs, you're far from alone. To help, we've highlighted useful concepts and examples below:
Neutral Color Palette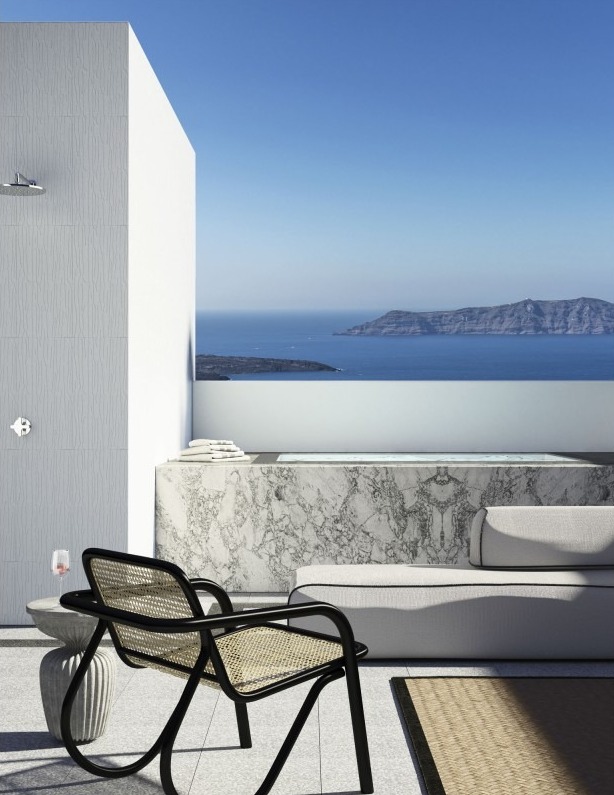 Forest Bianco Carrara
When you set foot inside most spas, you'll immediately notice that neutral colors dominate. A neutral palette alone isn't enough, however. Selected shades should also reflect nature. Ditch the artificial varieties of white and aim for something softer, such as Forest Bianco Carrara, a textured marble with an etched pattern designed to resemble tree bark.
Another option? Earthy colors such as tan or brown. Certain shades of grey can also be incorporated — especially within trendy spaces, as grey is one of today's hottest neutrals.
Used sparingly, the occasional brightly colored accent can provide a focal point without detracting from a space's serene feel. If you take this route, stick with natural hues, such as soothing shades of blue or green.
Textured Surfaces
Perhaps you like the idea of tranquil neutrals but struggle to keep white, brown, or grey spaces interesting. Remember: texture is your friend.
Aim for options that evoke movement, as seen in the Bianco Carrara tile pictured above. This collaboration involved Lori Weitzner, a notorious textile designer, so it should come as no surprise that texture was central to its success.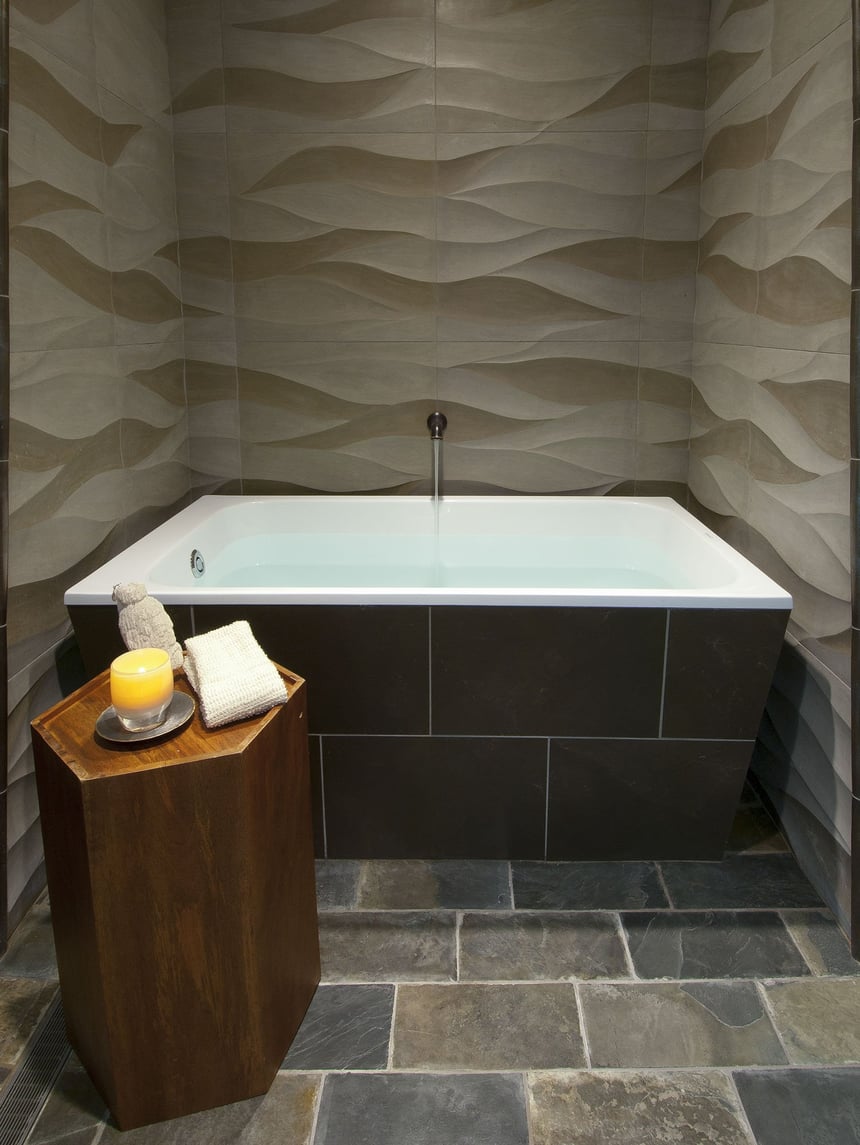 Ambra Gris
Mixing and matching textures can work, but it's easy to get carried away. Instead, aim for a minimalist approach, rather than trying to force several materials into a single space.
Preferable options include textured marble or porcelain that resembles textured stone. The hand-carved, three-dimensional texture of Ambra Gris, for example, undergoes time-intensive honing and polishing to bring the dynamic look of waves inside.
Bringing Natural Scenery Home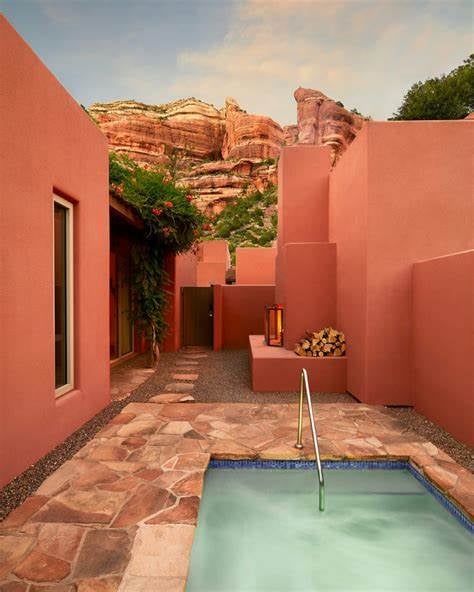 Inspiration abounds when you look out the window. When in doubt, opt for designs that naturally reflect — or better yet, blend in with — local scenery.
As mentioned previously, we love how the Aman Spa's pool area visually extends into the surrounding desert. This concept also dominates at the Mii Amo Spa in Sedona, which draws attention to the region's signature red stones.
Dramatic vistas such as Canyon Point's desert or Sedona's red rock formations provide instant inspiration, of course, but even seemingly subtle features can be incorporated into the most impactful designs. Trees, streams, and prairies can form the basis of spa-like looks that incorporate the inherent calm of the great outdoors.
Let nature lead the way; you just might surprise yourself with the bold, yet tranquil designs you develop.
Decorative Materials: Your Guide to Serene Style
Are you passionate about using interior design principles to establish a sense of calm in today's chaotic world? Our team at Decorative Materials can help. To begin, check out our Tile Trends Forecast 2021, where you can learn more about the latest design trends.
We'd love to chat about your design goals — and show you how it's possible to bring your vision to life. Call or email our team today to schedule your showroom appointment.