Over the years, the Decorative Materials team has developed strong relationships with several of the industry's most inspirational designers. Kristina Sterling easily makes this list. We talked to her recently about the latest trends and challenges in interior design — and reminisced about our work together over the years.
Inspiring Origins
The inspiration behind Seek Interior Design can be gleaned from its memorable name. Founder Kristina Sterling was on a mission to discover new projects and ideas. While she was able to accomplish this to a degree during her successful career with Schumacher, she was eventually ready to take a big step forward. That's exactly what she did when she founded Seek ID in 2000.
A Unique Approach to Teamwork
Technically, Kristina forms a team of one as the creative genius behind every Seek ID project. She's far from alone, however, as she works closely with a wide range of vendors and contractors while pursuing various passion projects. She makes a point of partnering with individuals and organizations who provide exceptional products and customer service.
Travel as the Ultimate Inspiration
Prior to the pandemic, Kristina spent much of her time traveling. She found endless design inspiration during these journeys. Favorite domestic destinations include Santa Fe, California and the East Coast. During the COVID era, she has found many other ways to de-stress. She loves being physically active and spends a lot of time working out these days.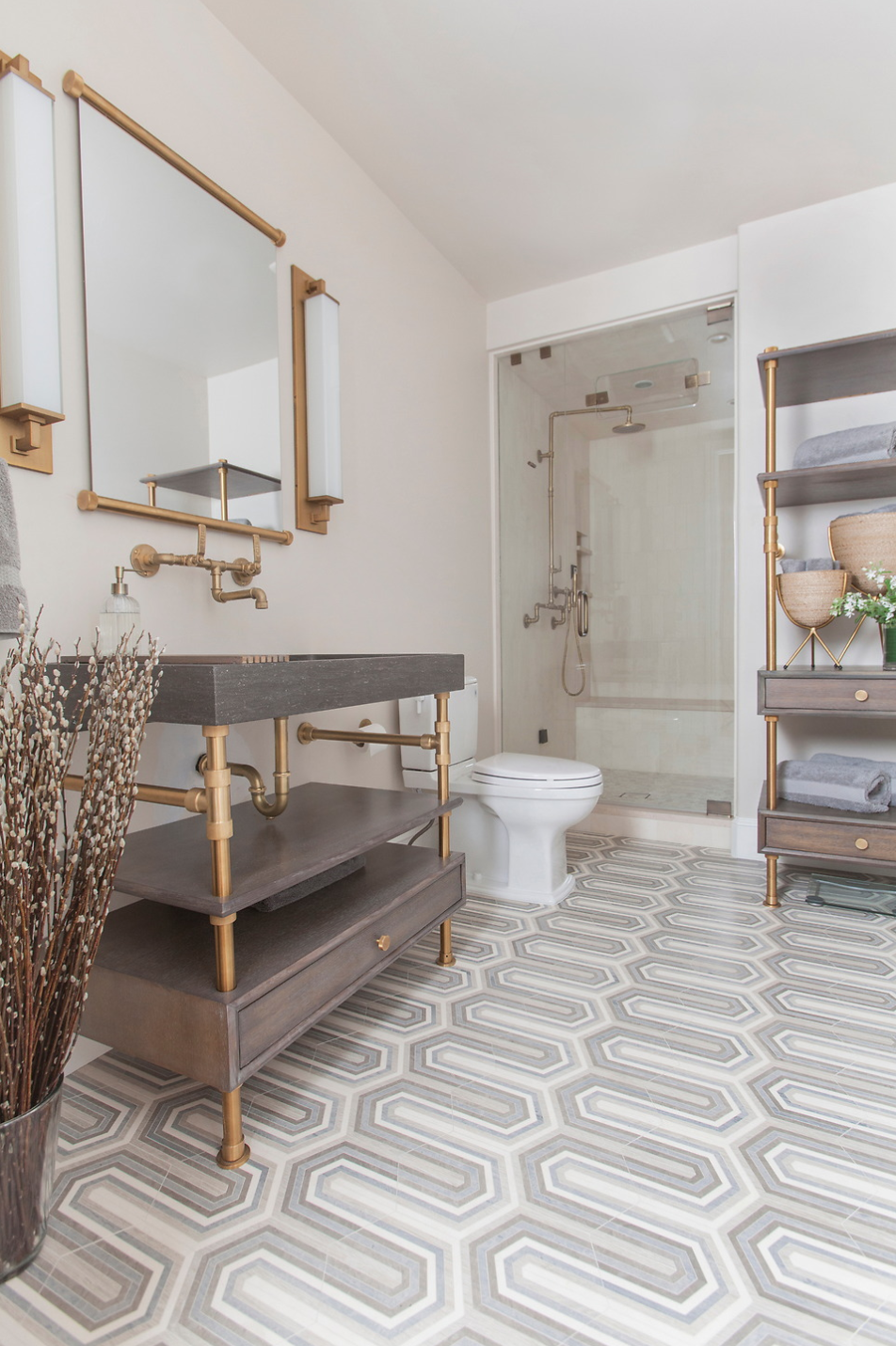 When she's unable to travel, Kristina turns to a variety of other sources for inspiration. Magazines and Pinterest provide plenty of great ideas. She has a digital subscription to World of Interiors, where she enjoys looking at memorable styles ranging from rustic barns to castles.
Clients also provide a great deal of insight. While their occasional insistence on following social media's lead can pose some challenges, Kristina loves when she is able to incorporate their ideas into the final product. The goal: to form a look that clearly adheres to the client's personality and vision.
The Latest Trends and Challenges in Interior Design
The world of interior design is constantly changing. Kristina does an excellent job of keeping up with trends without allowing them to overtake her signature style. To that end, she's pleased to see so many people integrating traditional elements these days. She's all for old world, cozy designs. Kristina also mentions that, while light walls previously dominated, dark slabs, tile and wallpaper are also evolving.
With new trends come significant challenges. Some of the biggest pain points are prompted by television. Kristina mentions that some clients assume that she can meet their most ambitious demands at minimal cost and in just a few days. They don't always understand why it's so important to invest in high-quality products that will deliver both style and longevity.
Recent Successes
While Kristina boasts a long track record of success, she's recently made her mark by appearing on the cover of Home & Garden Colorado. What's more, her design firm landed an eight-page spread in the magazine!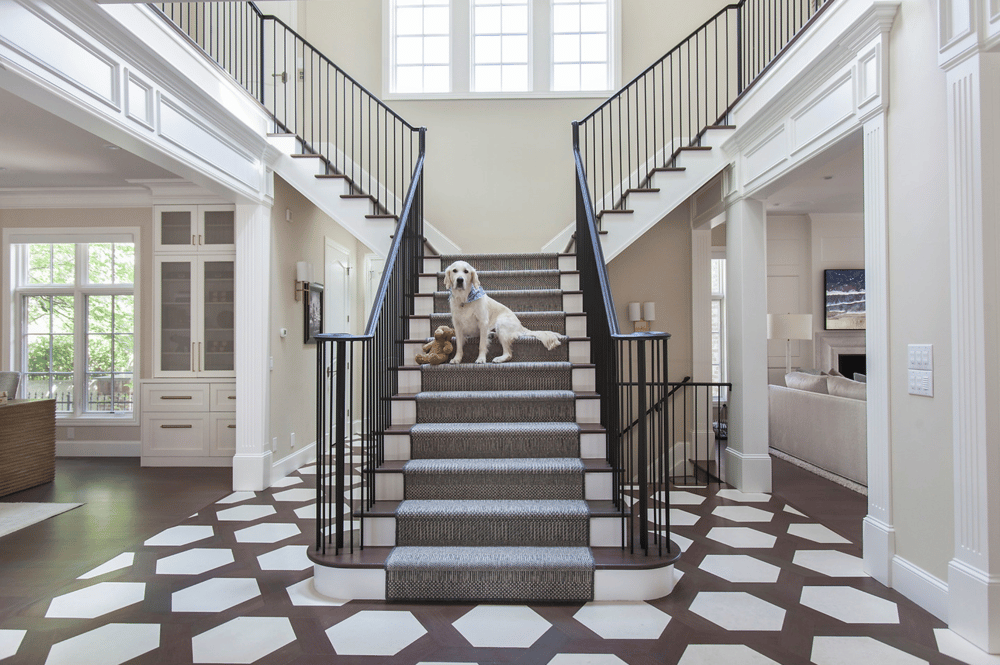 Kristina would have been proud of the featured project even without Home & Garden's recognition. Situated within Denver's Cherry Creek North, this house required top-to-bottom attention. Kristina is thrilled with every aspect of the job but finds the entryway particularly lovely.
Seek ID and Decorative Materials
Kristina's relationship with Decorative Materials spans decades. She worked with Paula Tormey 25 years ago. A few years later, she traveled to New York with Kirsten Schmit, President of Decorative Materials. Since then, she has remained close with the entire Decorative team. She explains that she has consistently found "great customer service, good selection and great products with Decorative."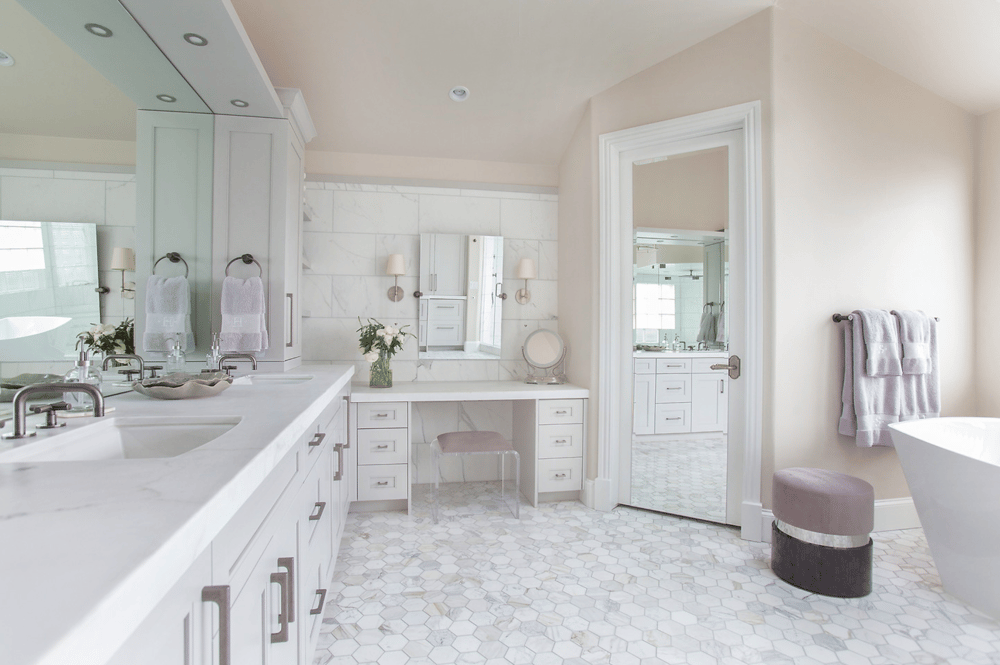 While she has long been thrilled to maintain such a great connection with Decorative Materials, Kristina is even more aware of the value of such relationships in light of the pandemic. She looks forward to continuing our partnership as she maintains similarly strong connections elsewhere in the design industry.
If you'd like to see our favorite tile designs in action, feel free to check out one of our showrooms. You're also welcome to reach out online to learn more about our process or to discover how we can assist you with your most ambitious design plans.