From a humble station wagon to Colorado's most stunning tile showrooms...Decorative Materials has certainly come a long way. It's been an exciting journey – and we're just getting started.
Through multiple decades in a fast-paced – but always inspiring – industry, we've consistently kept our passion front and center: capturing the best of Colorado living through exquisite and accessible artistry.
Above all else, we want you to love where you live. We strongly believe that inspired interiors can set the tone for an equally inspired way of life.
This year, we're excited to celebrate a big milestone: 35 years in the tile and stone business. During this time, we've built strong relationships with Colorado's best and brightest designers, vendors and tile enthusiasts. There's never any question as to how we feel about our work or about our clients – we're crazy about both!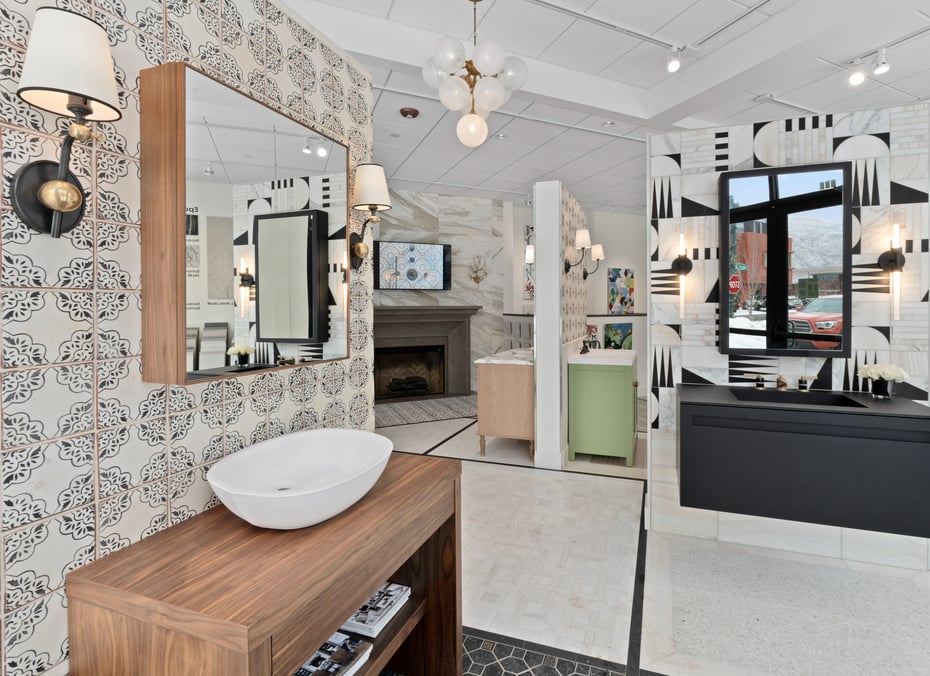 How it All Started
We're proud of the Decorative Materials origin story, as it exemplifies the passion that underscores everything we do. It begins with the ultimate tale of true love: everything changed the moment our founder, Margot Hampleman, fell head over heels for tile. She quickly realized that nothing made her feel more alive or fulfilled than helping the most talented artisans find the attention and respect they deserve.
In her early days as a businesswoman, Margot let her natural entrepreneurial instincts lead the way. She also relied on her trusty station wagon to carry handcrafted artwork where it most needed to be seen. She paired her tile presentations with tasty treats and her signature smile, never letting the fiercely competitive nature of the industry get in her way.
Where We Are Now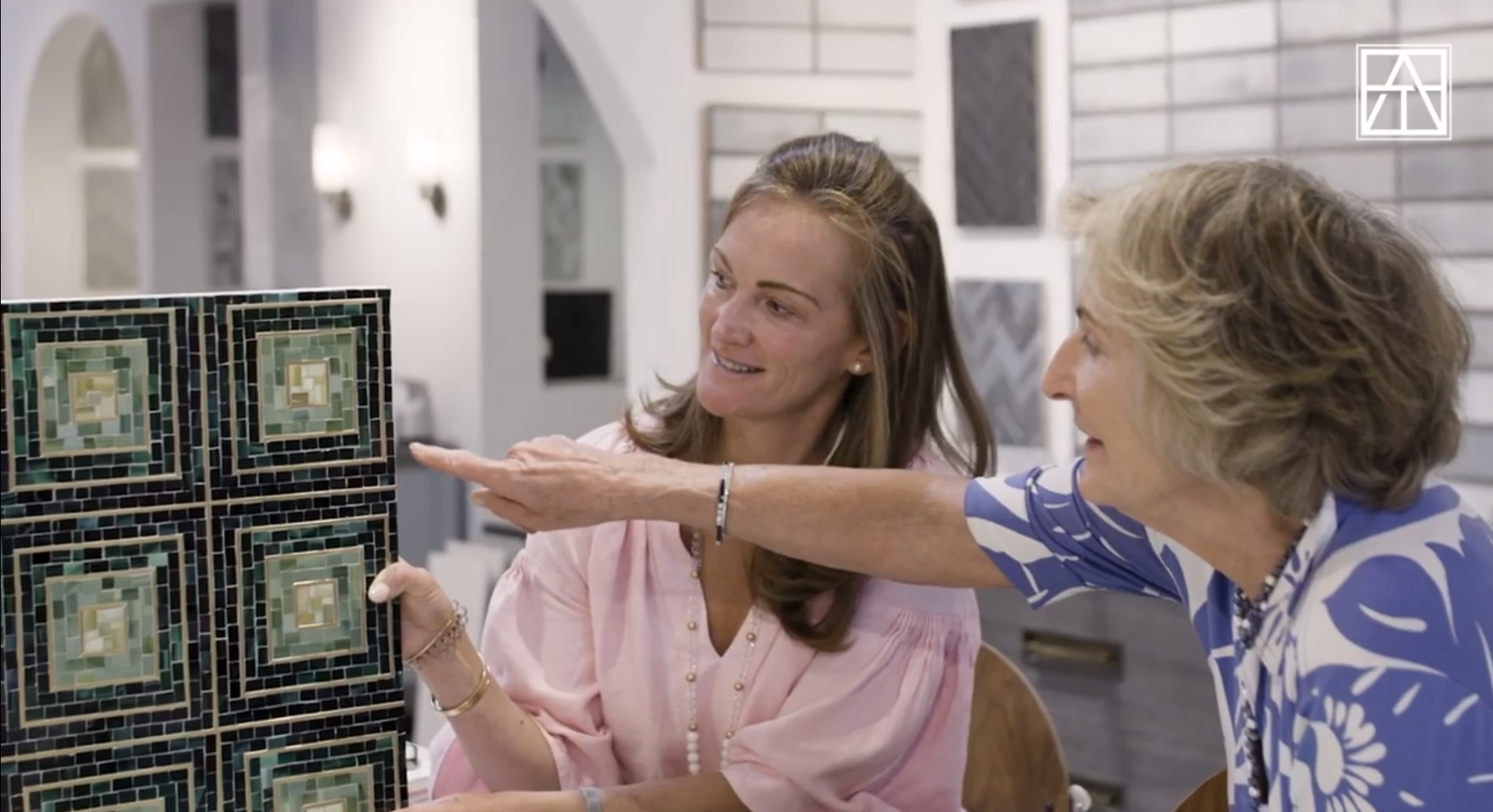 These days, Decorative Materials is the ultimate family business: Margot and her daughter, Kirsten Schmit, have joined forces to create a spectacular mother-daughter team. The duo has worked together to grow Decorative Materials to become the state's largest privately owned, luxury tile showroom. Kirsten shares her mother's deep love of tile and stone, not to mention an impressive background in interior design.
This work family has expanded to include a passionate team of Colorado's finest: nearly thirty amazing professionals who love what they do. Their dedication is consistently on display at Decorative Materials' four tile showrooms.
Every year has delivered a multitude of success stories, but 2022 was especially noteworthy: we opened our new and improved Basalt showroom that was built from the ground up with an emphasis on high design, thoughtfully stylized for the luxury market. Other recent accomplishments include being distinguished as one of Colorado Business Magazine's top 20 female-owned companies.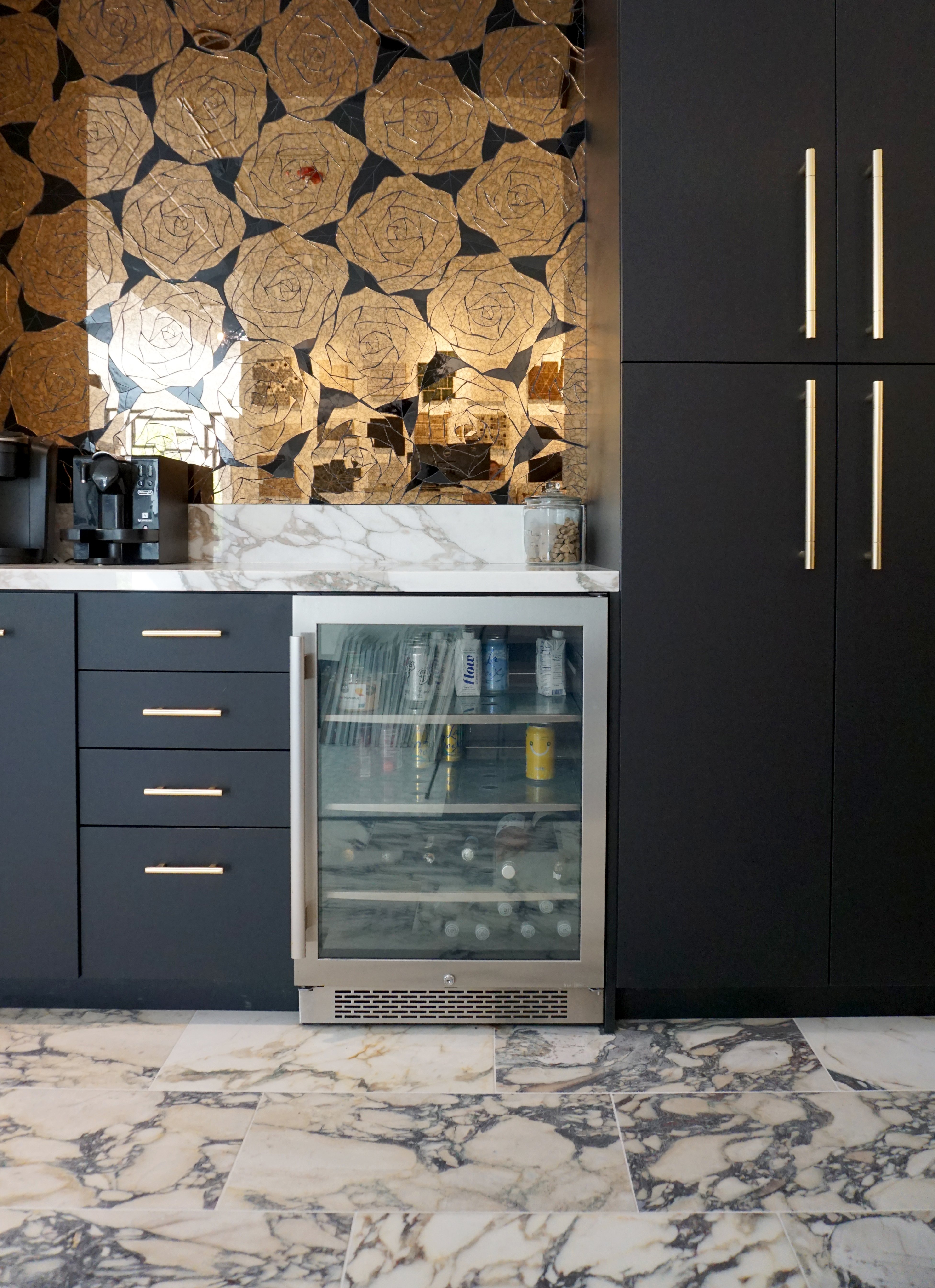 Coming in 2023
We're certainly not about to slow down in 2023. Currently, we're gearing up to open a new Design Library in Crested Butte. This will allow us to better serve the rapidly growing design community in the Elk Mountain region.
Another big project we can't wait to show off? Our showroom expansion in Edwards. While this showroom has always been a wonderfully inspiring space, we're ready to take it to the next level.
The Edwards project began with an amazing opportunity: the chance to purchase the space beneath our original showroom. We recently broke ground and soon, the full remodel and a new staircase will bring something new and exciting to the Decorative Materials lineup: our very first multi-level showroom.
Looking Forward to a Bright Future
Decorative Materials has come a long way from where we started, and we are forever grateful to our valued clients who have helped us get to where we are today. As we reflect on the past, we continue to look forward to the growth and development that the next 35 years will hold.
Great things lie in store for Decorative Materials and the entire Colorado design scene. From biophilic design to calming color trends, we're eager to embrace emerging concepts as we help local trade professionals discover fresh materials to elevate every project.
We've loved playing a central role in the evolution of the interior design business in Colorado and look forward to growing right alongside it. Step into any of our spectacular tile, stone and bath furniture showrooms to see the passion for design that drives us. Schedule a visit to one of our showrooms or get in touch to discuss your vision with our tile and stone experts.