Not only does Stellar, The Decorative Dog, train at the Freedom Service Dog facility, it is also critical for her to get out and about town so she in comfortable in all environments.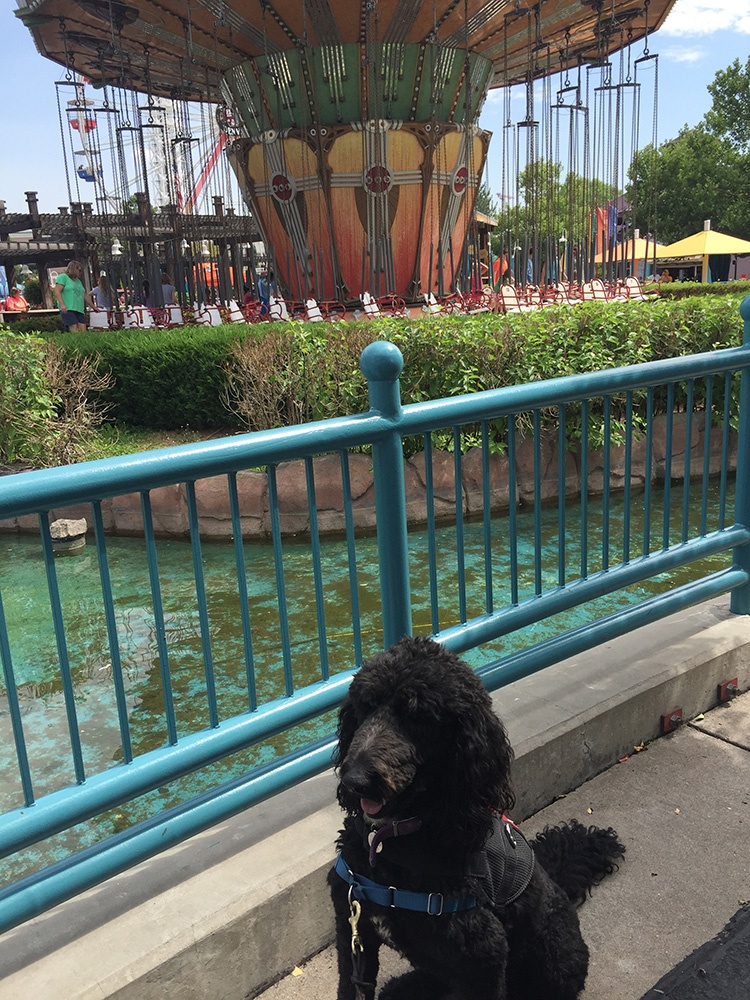 ---

In order for Stellar to become a full-access service dog she will need to log over 200 hours of public training, in addition to her training at FSD. Stellar recently trained at Eliches! She explored everything except the rides!
Stellar is always ready to train and to help, even on a rainy day! Stellar is trained to pick up items, such as an umbrella or keys, for her companion and hold them for over a minute.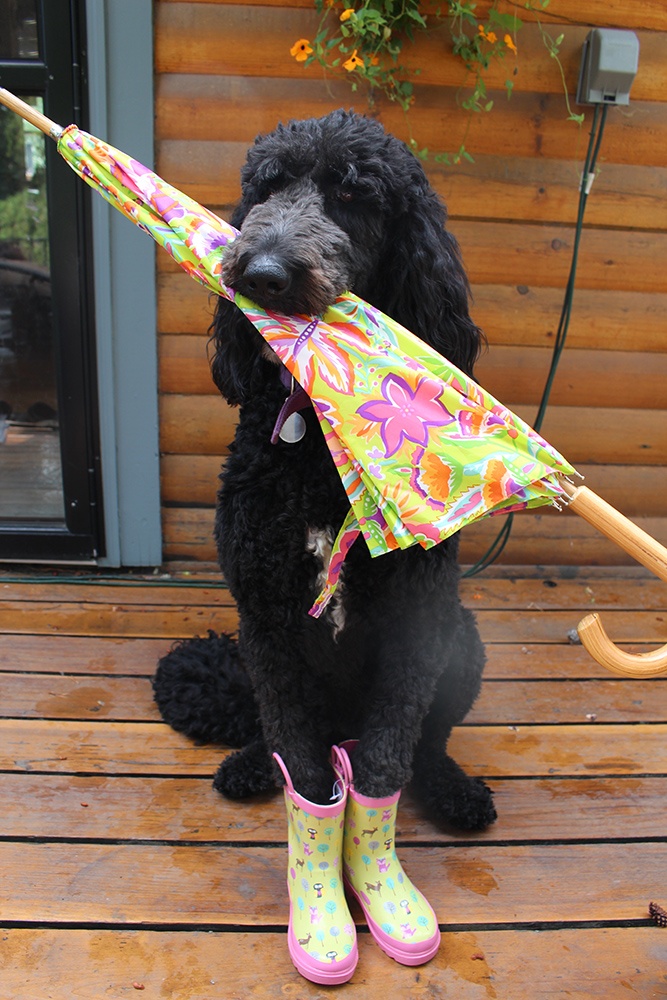 ---
Another one of Stellar's strengths is that she is able to do a down stay for long periods of time with many distractions – including during a high energy dance class or several hours of a dental appointment.
Each hour of training costs $25. Sponsor an hour today!