Contemporary design abounds throughout the Aspen area. The most impressive looks spotlight the region's natural beauty while also granting spaces an open, welcoming feel. These qualities are immediately evident in the gorgeous designs created by Robyn Scott Interiors.
We recently chatted with talented designer Robyn Scott about her top sources of inspiration and her favorite trends. We've been among her top admirers for years and are always excited to see which new trends she brings to the forefront.
Dedicated to Contemporary Design
Robyn Scott has long observed a demand for modern looks within resort settings. Previously, European-influenced design dominated. She has done her part to usher in a new era of versatility, complete with forward-looking designs that incorporate a variety of modern trends.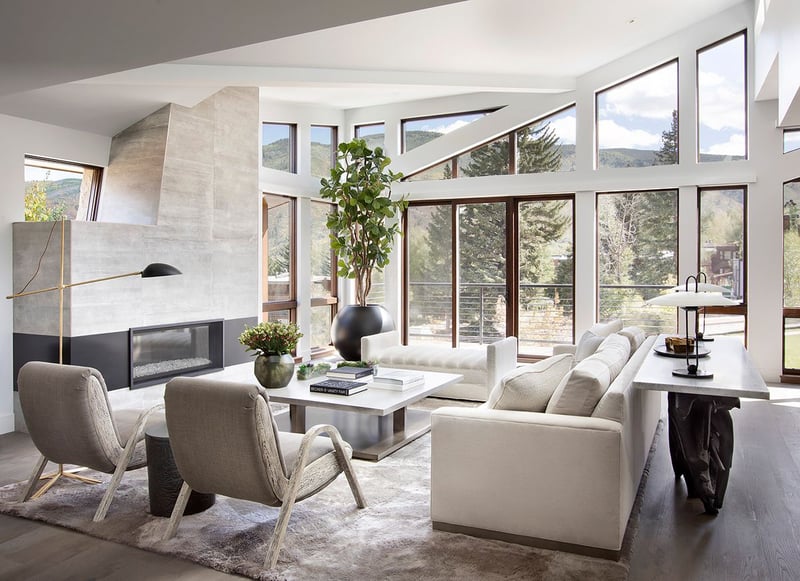 Despite her emphasis on contemporary style, Robyn makes a point of incorporating natural elements in her work. While she draws inspiration from a variety of artistic and architectural sources, she also strives to build and maintain a strong connection with nature. This emphasis immediately comes across in her greatest design accomplishments, which are dominated by warm colors and rich materials.
Trade Show Inspiration
The natural emphasis of Robyn's work may be grounded in priorities of outdoorsy Colorado residents, but she's also determined to find inspiration beyond her immediate surroundings. This is best accomplished through attending top trade shows.
At minimum, Robyn aims to make an appearance during at least one major trade show per year. In doing so, she hopes to gain valuable exposure to global style insights. When she arrives at such events, she takes advantage of every available opportunity and sits in on as many seminars as possible. In keeping with her emphasis on modern style, she is especially fond of the International Contemporary Furniture Fair (ICFF) in New York.
Holistic Design Via Artitexture
Robyn believes that a variety of unique elements can be brought together to create stunning styles. This infusion of ideas is best exemplified by her concept known as artitexture. Under this uniquely holistic approach, furnishings, art, and textures join forces to become the ultimate expression of visually impactful architecture. This concept forms the basis of Robyn's unique, but effective take on contemporary design.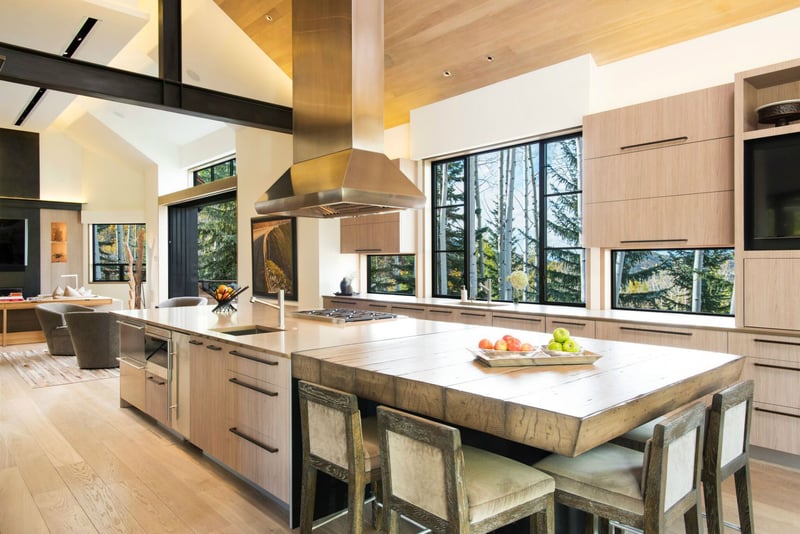 Top Design Accomplishments
Since opening her firm in 2001, Robyn has built a loyal following, which has allowed her to take on a variety of exciting opportunities. She is especially proud of her work on The Lundy House in Aspen, where, despite joining the project near its conclusion, she was able to make a discernible impact on the final results.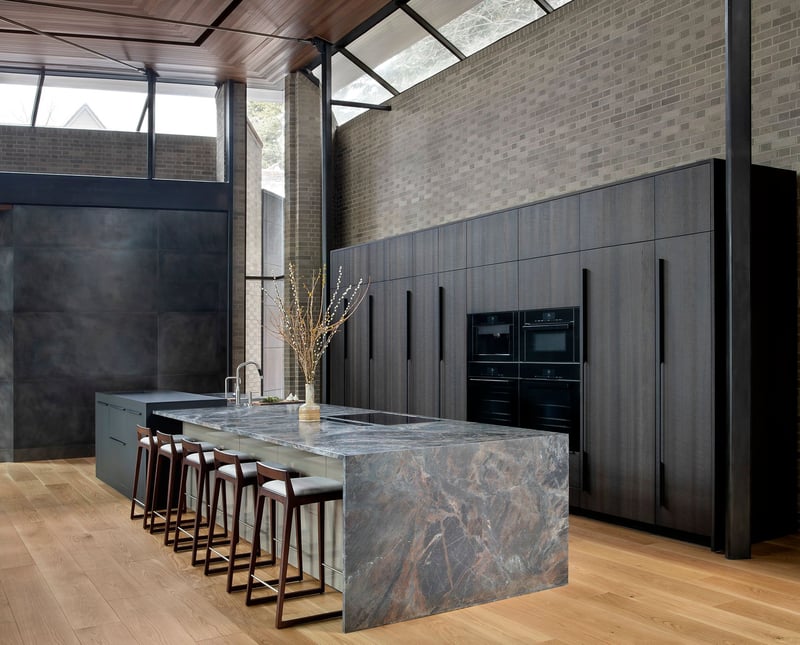 Another clear source of pride: the Woody Creek Cabin, which, despite involving a massive renovation, was fun to tackle. Robyn appreciated the client's desire for playful design, which allowed her to unleash the power of her personal creativity.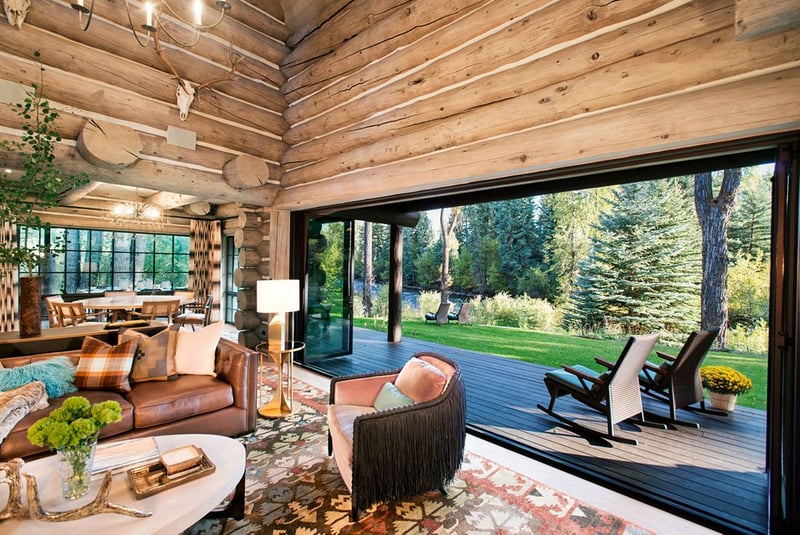 These projects are only the beginning. Following years of impressing a variety of local clients, Robyn has received the widespread recognition she deserves. She was highlighted in Colorado Homes and Lifestyle Magazine as a key part of the 2020 Circle of Excellence.
Working With Decorative Materials
It's no secret that the Decorative Materials team is fond of Robyn Scott. This clear sense of admiration goes both ways. Robyn began working with us as soon as she launched her career in design. Since the very beginning, she has been impressed by our high-quality products and responsive staff. We're excited to continue working with her as she takes on a variety of exciting new projects.
No matter your top sources of inspiration, you'll find a lot to love about our offerings at Decorative Materials. Check out our Product Lookbook for new ideas or contact us online to learn more.