Stellar, The Decorative Dog, has been matched with her client, Linda!
We are overjoyed that Linda and Stellar are a match made in heaven. Thanks to our generous donors, to date we've raised $9,400 and we need your help to reach our goal of $25,000. Decorative Materials is committed to match every donation dollar for dollar through December 31st!
Your thoughtful donation can be accepted here: https://freedomservicedogs.org/decorative-materials-freedom-service- dog/
Each week of custom training at a client's home costs over $1,750. Can you be generous this week?
"I never thought I'd be able to afford a service dog, but then I found Freedom Service Dogs. Thanks to the generous support of the Decorative Materials community, now I have Stellar!"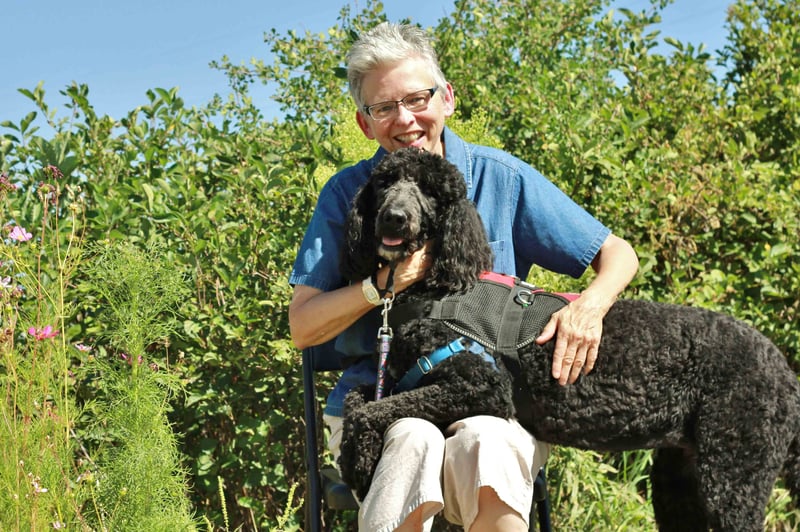 ---

Linda was diagnosed with MS in 1987. She began looking into service dogs several years ago because she "really needed help with balance."
Stellar has been specifically trained to be a brace and balance dog and is a great match for Linda.
Now what?
Cathy, Stellar's trainer, travels to Linda's home for two weeks to provide Stellar very specific training unique to Linda's situation and needs.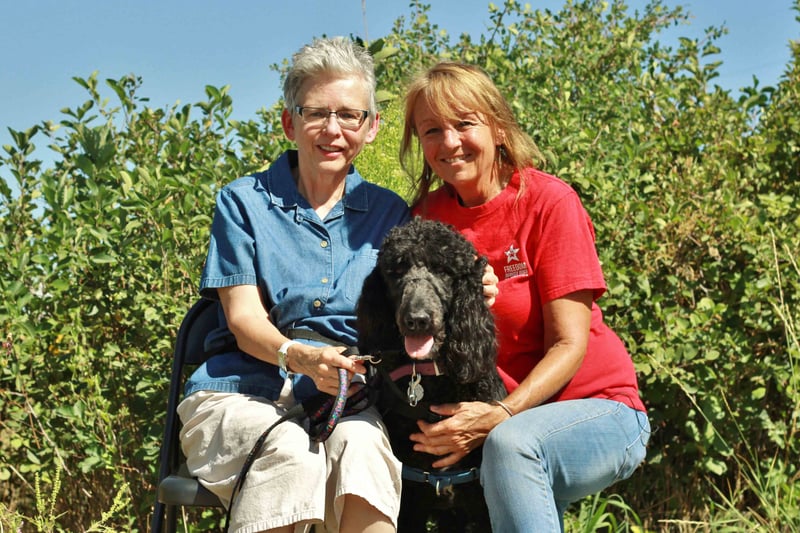 To learn more about Linda's story watch the video below: