When you imagine modern marble, you probably picture a gleaming expanse of smooth stone, perhaps as elegant hallway flooring or a bathroom backsplash. These represent excellent use of marble tiles, but this "the-more-the-merrier" approach doesn't appeal to all designers and homeowners.
In reality, marble is far more versatile than most people realize. Yes, it looks wonderful in larger-than-life displays, but it can also have a significant impact when used in smaller doses. This is especially evident when marble is incorporated in furniture and decor; in this context, sophisticated stones can add a touch of class to any piece imaginable.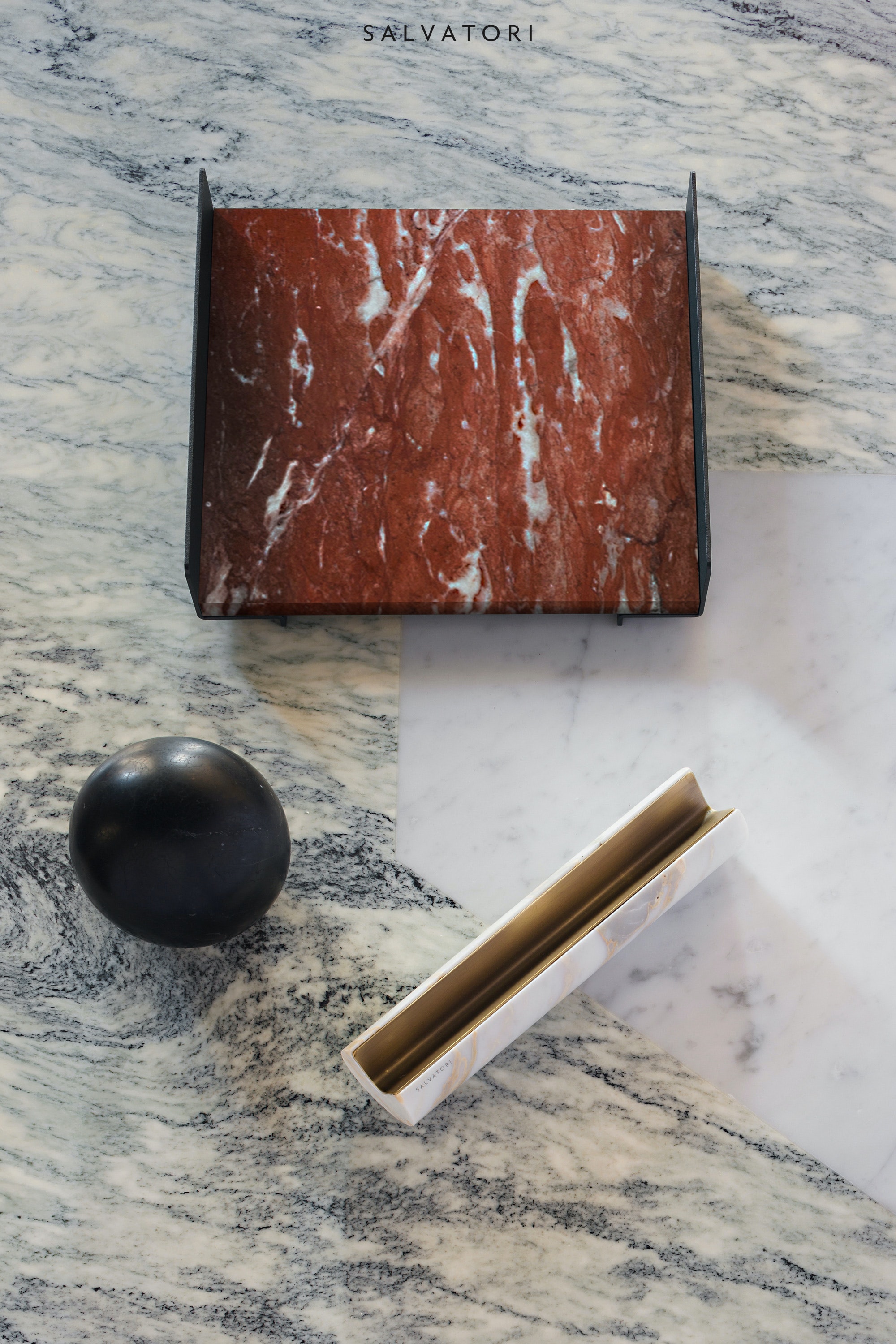 Several of our favorite designers have recently found intriguing ways to integrate marble into wall art, lamps, and even ping pong tables. We've highlighted a few of the most inspiring examples below:
Salvatori
As a top name in natural stone, Salvatori brings the artistry and glamour of Italian design to every product. While this industry authority is best known for producing gorgeous marble tiles for walls and floors, its signature blend of old-world craftsmanship and contemporary aesthetics can be found in its furniture and decor items as well.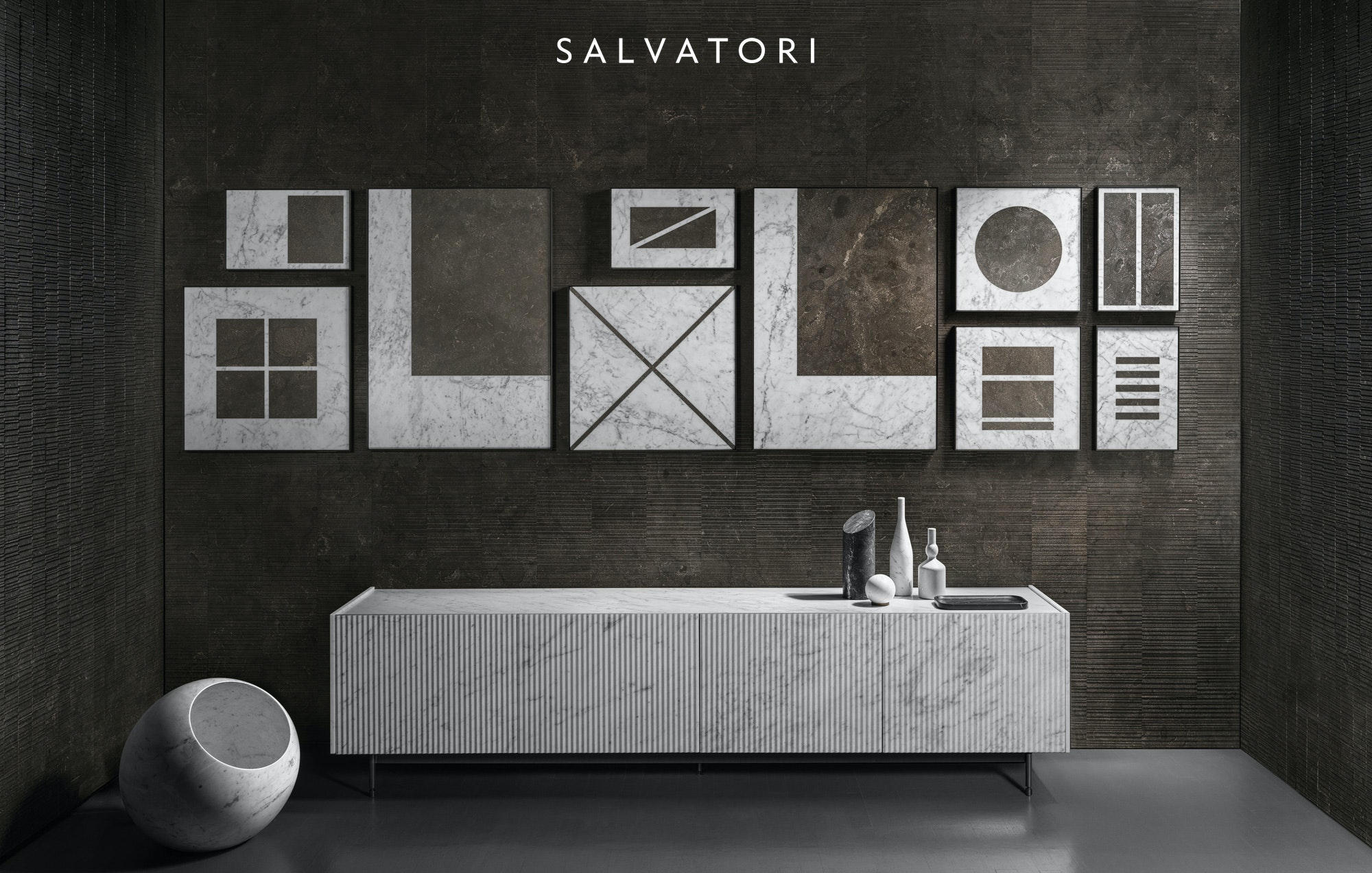 Featuring a variety of items that are as practical as they are beautiful, Salvatori's Home Collection exemplifies sleek style with its coffee tables, bookends, door stops and more. The Pietra Tray, in particular, stands out with its understated, effortlessly glamorous appearance. Perfectly sized to hold a few glasses of water or wine, this piece will feel equally at home in an office or home bar.
Kristin Dittmar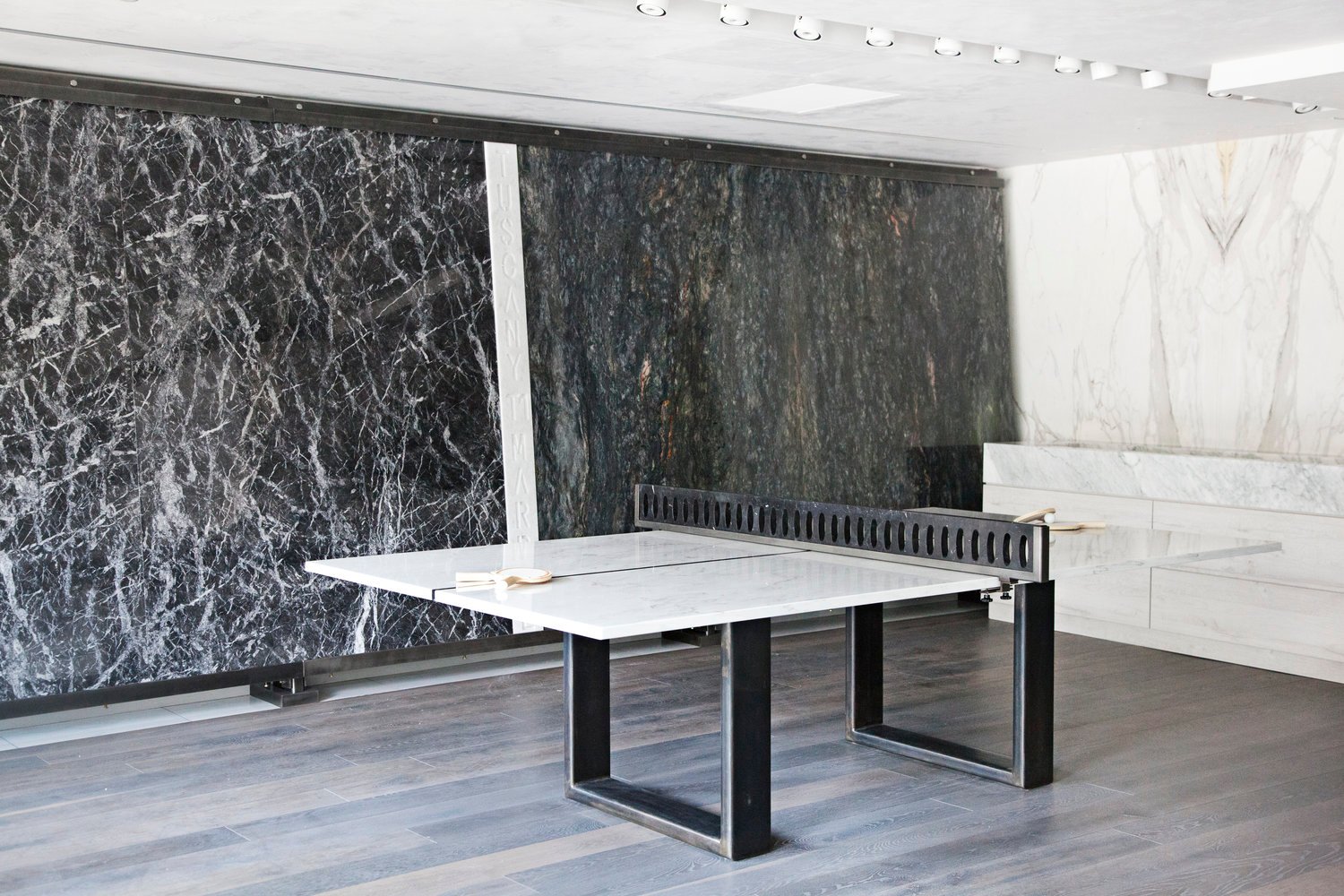 We've made our fondness for talented designer, Kristin Dittmar, abundantly clear, but that won't stop us from gushing over her stunning use of marble. Her impressive line of mountain-inspired products includes a marble ping pong table that brings a new level of sophistication to a beloved recreational activity.
Featuring the iconic Italian marble known as Statuario, this breathtakingly beautiful table reflects ping pong's oft-forgotten history as an upscale activity enjoyed in the most glamorous homes of the British Empire. Together, historical context and modern sensibilities form a ping pong table like no other.
Bernhardt
Boasting a long history of forward-thinking design, Bernhardt delivers yet again with its marble-influenced tables. These pieces showcase the artistry for which the company is known.
We especially love the Strata Marble Cocktail Table. Its Black Forest marble top rests above a cast aluminum base, which features a subtle textured finish.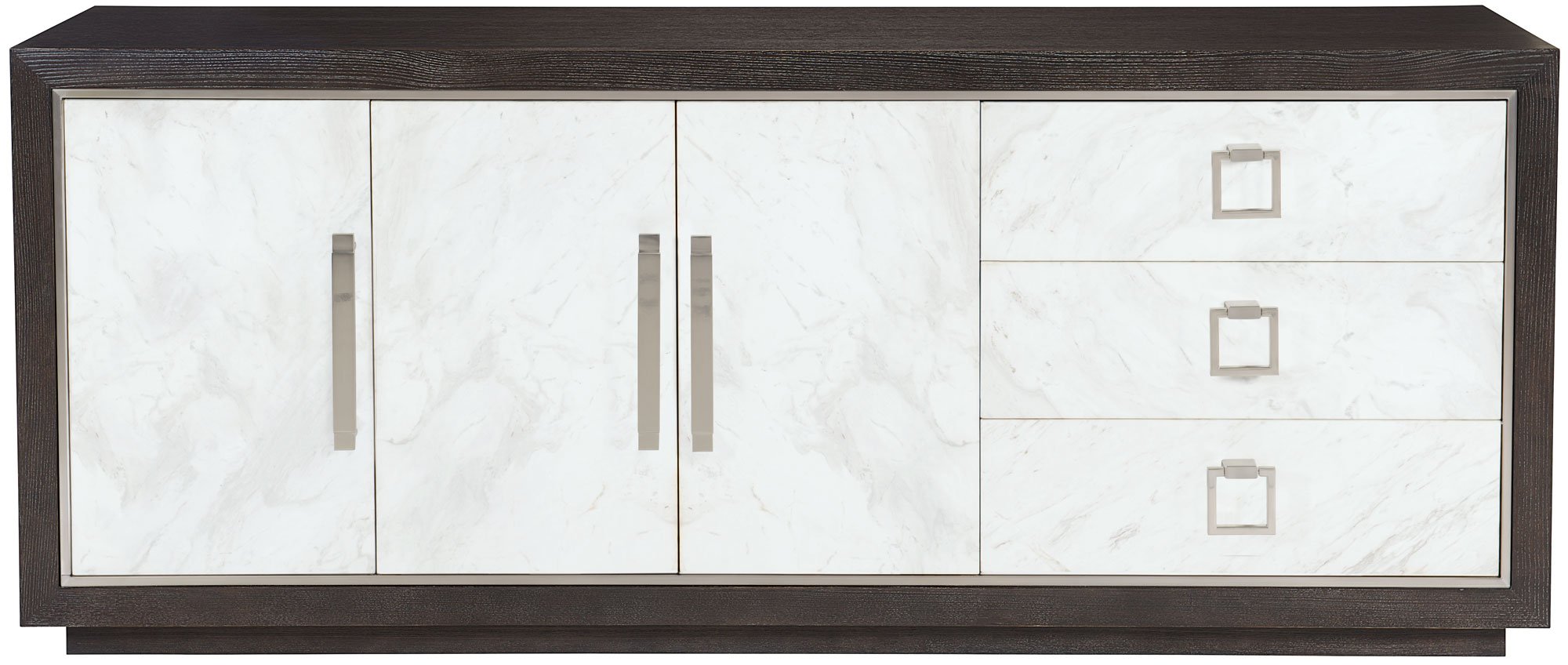 The Decorage Buffet also deserves attention. Its pristine white marble provides a lovely contrast against the rich look of the Cerused Mink finish. Attention to detail is evident throughout the piece, which includes a silverware insert for the top drawer and wrapped pads for the second and third drawers.
CB2
The high-end, boutique-like vibes of CB2's furniture make the integration of marble feel natural. Top CB2 pieces are both functional and trendy.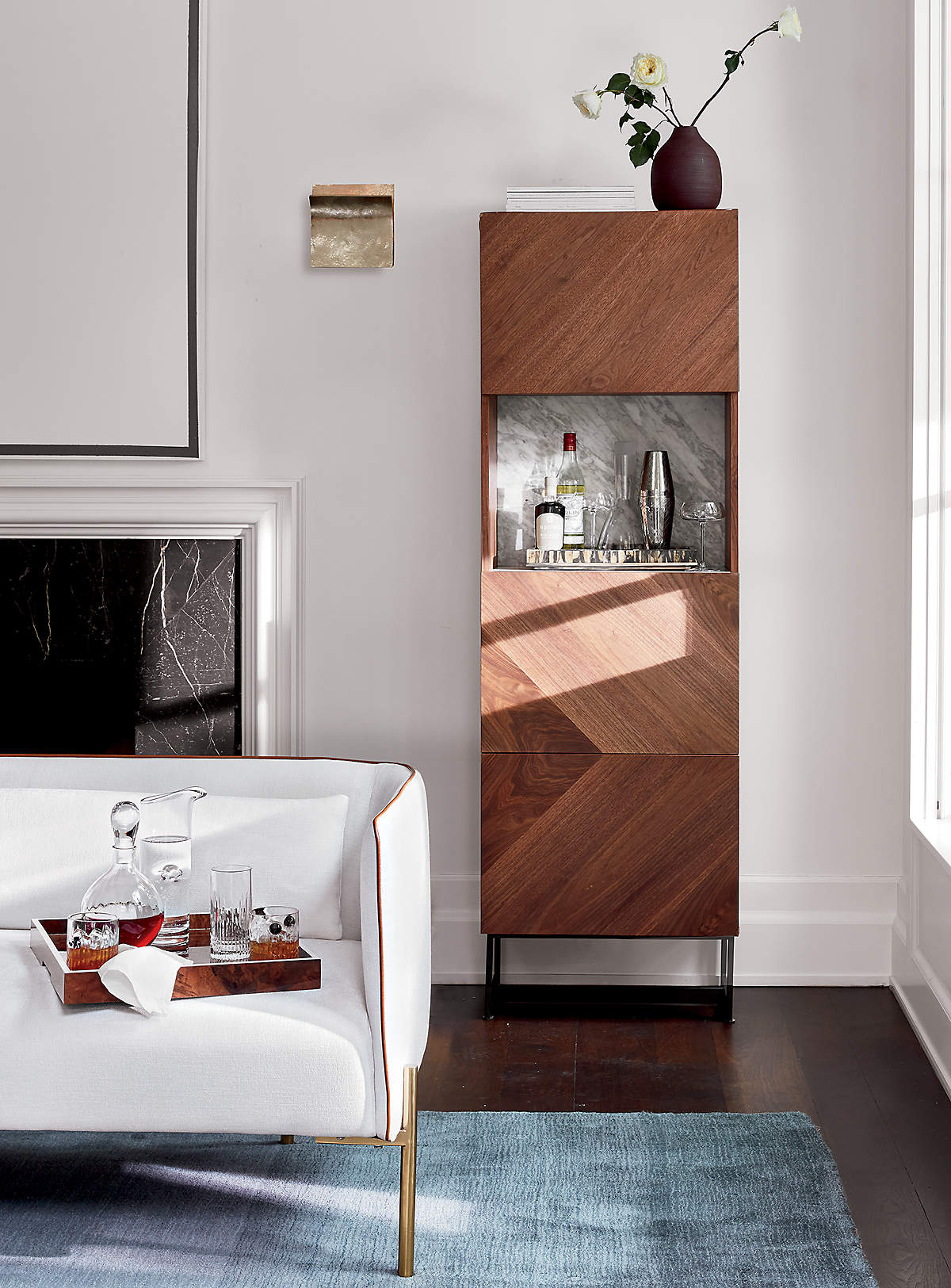 Featuring a charcoal or warm walnut veneer and three doors, the CB2 Suspend bar cabinet offers plenty of concealed storage space. This is offset by an open storage area, which makes an impression with Carrara-style or black Marquina marble slabs. Intricate veining complements the lovely grain of the walnut doors.
Another favorite from CB2: the Ada table lamp, which punches up a simple silhouette with white spider marble. The effect is decidedly classy, but with a modern edge that makes this lamp a great fit for minimalist spaces.
Rediscover the Beauty of Marble With Decorative Materials
Natural stone promises to take over interior design in 2021. This is just one of several noteworthy trends capable of shaking up the industry as we know it. To learn more about up-and-coming aesthetics, check out our Tile Trends Forecast.
Don't forget to call or email the team at Decorative to schedule a showroom appointment. You'll be blown away when you see the stunning possibilities of marble tiles in person.