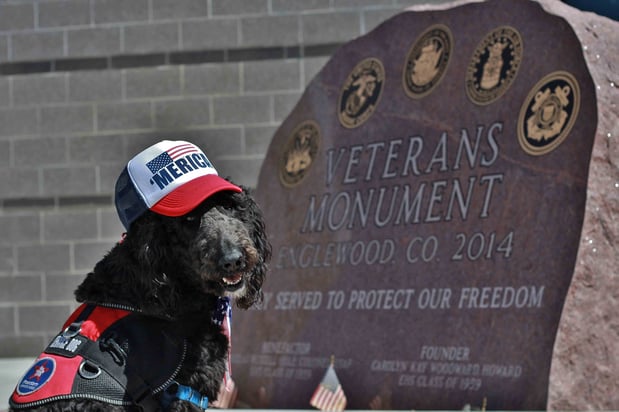 Did you know that Freedom Service Dogs trains and places dogs to specifically work with Veterans? Operation Freedom was developed to help returning war veterans and military personnel transition from active duty and combat to civilian life. Service members and veterans are placed with highly specialized service dogs that help them find a new level of independence in their post-combat life.

---

Many returning military personnel and veterans face a myriad of challenges including PTSD, depression, immobility and inactivity.
While some veterans find themselves making a relatively easy transition to civilian life, many face a much more challenging path — homelessness, crime, drugs and alcohol become commonplace for far too many. A Freedom Service Dog can change a life for a Veteran.

All Freedom Service Dogs are GIVEN to their clients at NO charge! Donate today to keep Operation Freedom prosperous!