The design community has made due with virtual resources during the pandemic, but nothing matches the energy and enthusiasm of our favorite annual event: the Coverings trade show. We were thrilled to return to this iconic occasion after a two-year hiatus.
We grew increasingly excited as Coverings 2022 approached. This is where the amazing worlds of tile and stone convene, so each event is brimming with ideas.
This year was no exception. Coverings 2022 exceeded all expectations, proving that the tile community is alive and well in spite of all the challenges that COVID has sent our way.
Our goals at Coverings looked slightly different in 2022 than in years past. We're always focused on innovation, of course, but we're also determined to cut down on long lead times. To that end, we made a point of exploring the wealth of domestic-made products in addition to seeking out new offerings for our stocked program.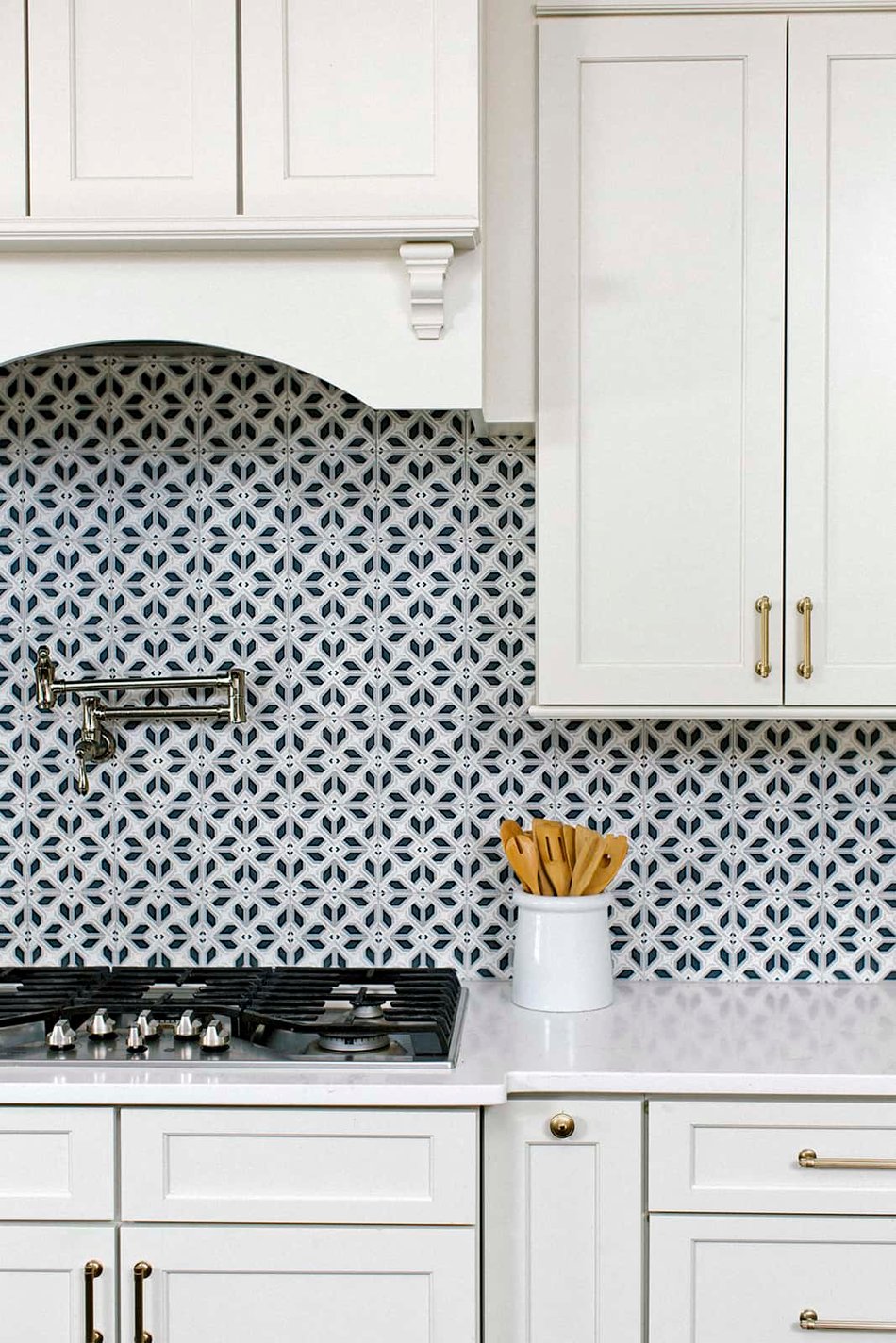 Styles + Themes
Change is afoot in the world of natural stone and tile, with emerging technologies and a rediscovered sense of adventure encouraging our favorite manufacturers to take their collections to the next level.
Exciting possibilities are in the works when it comes to decorative tiles for bathrooms, kitchen backsplashes, custom flooring and more. We've highlighted a few of our favorite discoveries below:
INNOVATIVE PORCELAIN
We've always known that designers can accomplish great things with porcelain — but we're still continually surprised by all that today's tile geniuses bring to the table. Exciting opportunities include:
Stone-look porcelain. Nothing can truly replace the authenticity and luxury of natural stone, but the newly developed porcelain lines certainly come close. Italian manufacturers displayed some groundbreaking porcelain options at Coverings that provide an affordable and durable — but still sophisticated — alternative to stone.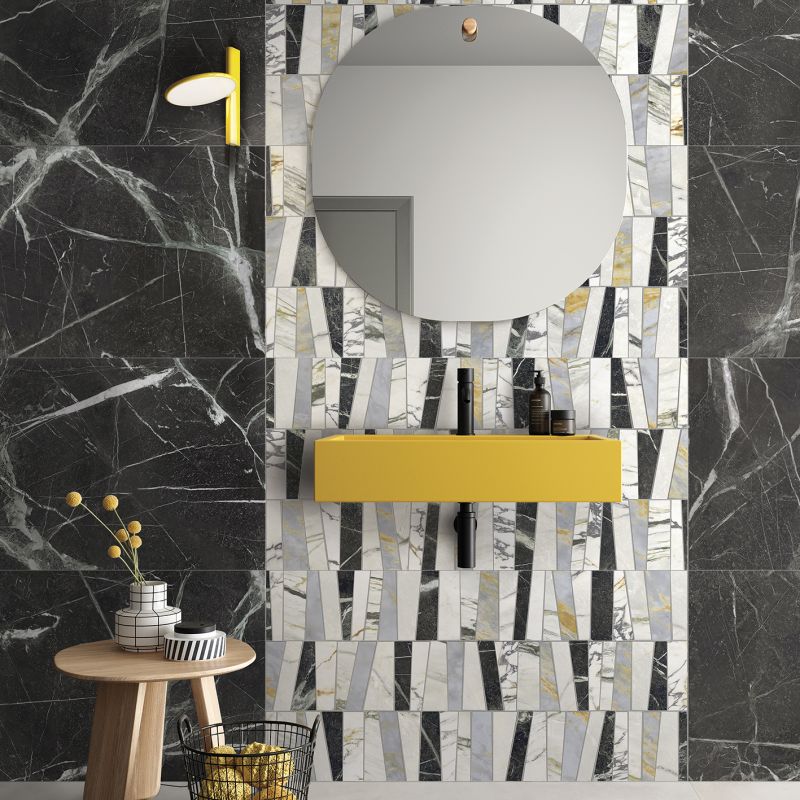 Textured porcelain. Italian tilemakers have seriously invested in R&D. It is evident that their efforts have paid off when exploring with the captivating textured porcelain lines coming out of Italy. At this year's Coverings event, it was abundantly clear that texture is here to stay.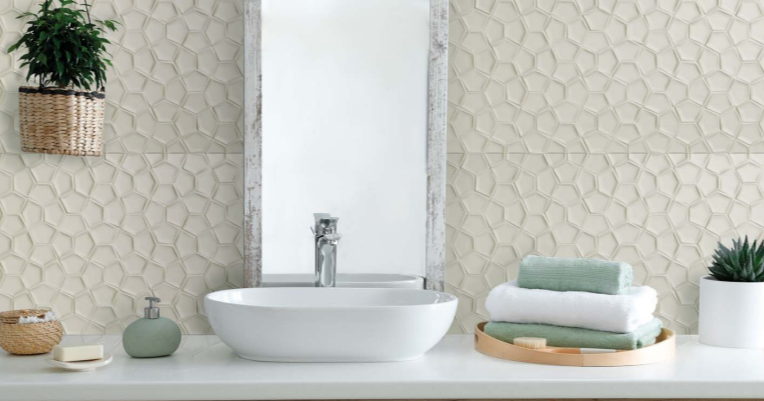 Large-format porcelain. Large format was a definite theme at Coverings 2022. This remains an excellent option for achieving clean lines and a visual aesthetic that mimics that of a stone slab. New technologies make today's large-format tiles far more durable and lightweight than those of yesteryear. Still, it's crucial that you get an expert on board for the installation process.
COLOR TRENDS
Blue and green hues delivered the sense of calm we desperately needed during the height of the pandemic — but now, we're ready to bring a little vibrancy back into our lives.
One color, in particular, had a strong presence at Coverings: purple!

We recently observed several eye-catching takes on purple from our European vendors. We adore the regal flair of today's deeper shades but are also fond of the lavender colorways.
Purple may dominate, but in 2022, the sky's the limit when it comes to color. This openness to new ideas is evident in the high-fire textured brick that's taking over. It's available in hundreds of vibrant colors, so there's no excuse for holding back when you feel drawn to a particular shade.
PATTERNS
While color trends have shifted slightly in the past few years, the focus on nature remains as strongly tied to today's patterns as ever. Hence, the allure of botanicals.
The philosophy of biophilic design plays heavily into this approach. The goal: to help people feel more deeply connected to the natural world, even as they occupy interior spaces.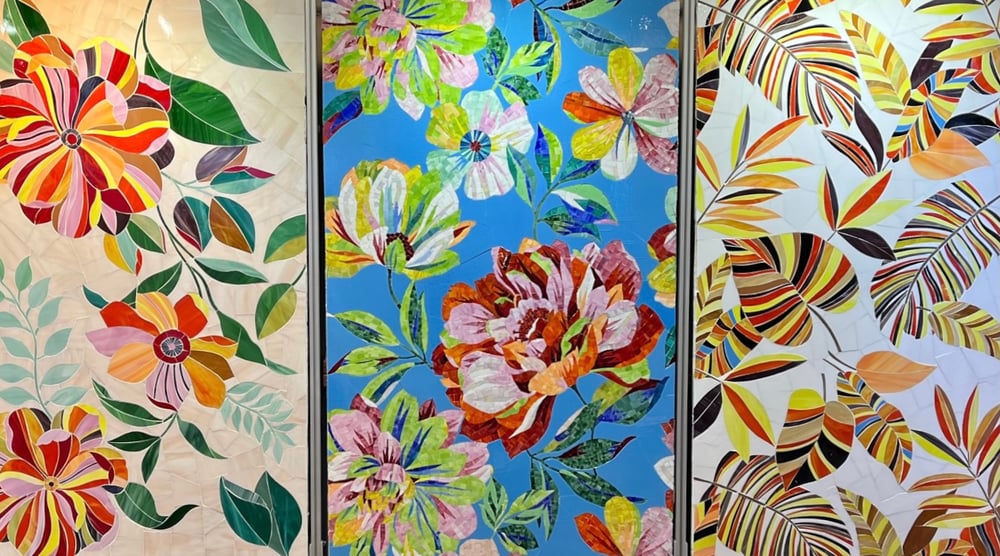 In addition to outdoorsy elements, today's top patterns emphasize artistry whenever possible. The best porcelain, glass, stone and mosaic products can function as stunning works of art, making an instant statement wherever they're installed.
New Products We're Excited About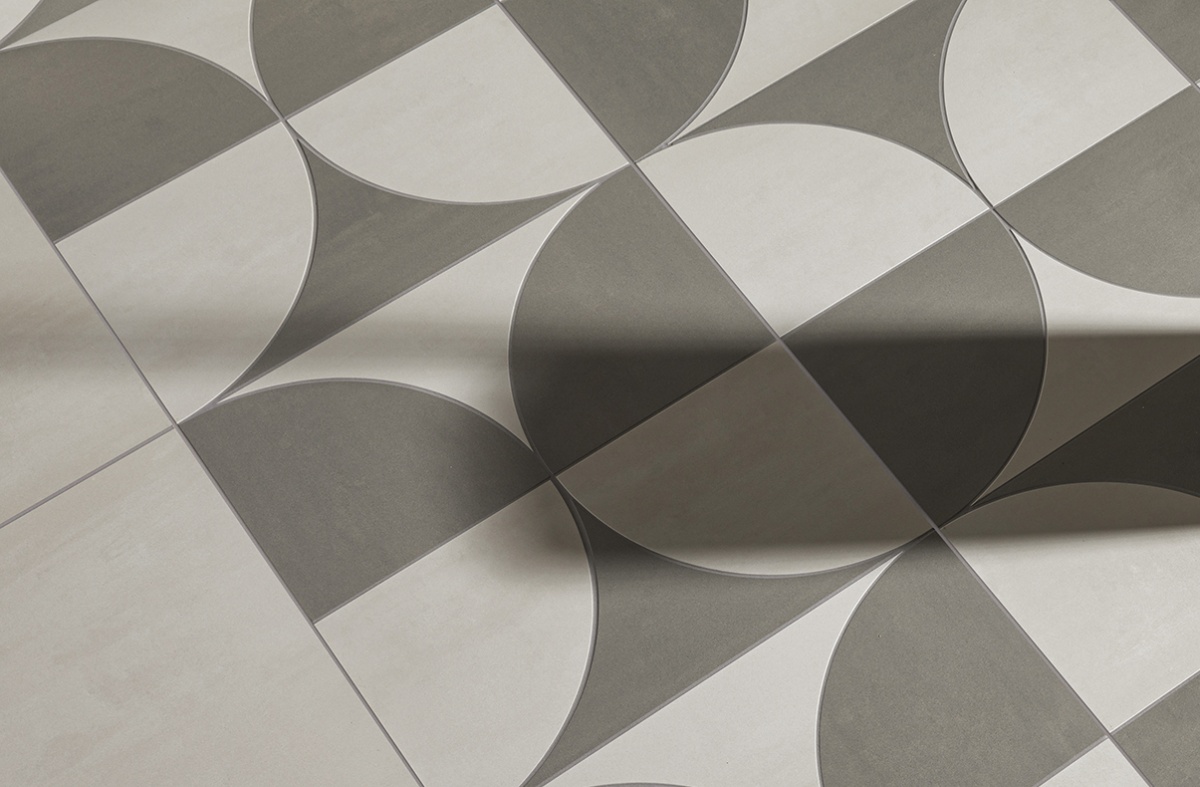 A variety of new products exemplify the 2022 trends we've outlined above. We're especially excited about standout products from these vendors:
Florim. We've always adored Florim, but we were blown away by the Italian manufacturer's 2022 offerings. Florim's porcelain made its mark at the trade show, demonstrating an unmatched level of versatility.
Allison Eden. We can't speak highly enough of Allison Eden Studios, which exemplifies the power of artistry in glass mosaics. We loved this year's intricate glass creations.
Stone Impressions. The curated tiles from Stone Impressions are honed and hand-painted, often with beautiful patterns or murals that capture the best of the biophilic trend.
Syzygy. Timeless, but with an edge, Syzygy cuts and presses distinctive shapes and mosaics by hand. This year, the New Mexico tile genius showed off several new colors and patterns. Another highlight? A custom tile doghouse auctioned in support of The Animal Foundation in Las Vegas.
Discover Exciting Ideas and Inspiration With Decorative Materials
After attending Coverings, we feel more excited than ever about the stunning array of possibilities that today's finest tile and natural stone products provide.
Creative solutions are always available, and we look forward to bringing an array of exciting new products into our showrooms. Contact us today to learn more about our newly stocked products.