Every trade show represents an exciting chance to observe innovative ideas from up-and-coming stars in the tile industry. From CERSAIE to Coverings, opportunities abound – and our team at Decorative Materials is determined to take full advantage of these exhibitions.
While we love nothing more than to hit up our sector's best and brightest events, we're also intent on broadening our horizons. In hopes of accomplishing exactly that, we recently attended the International Contemporary Furniture Fair (ICFF) in New York.
As the premier contemporary furnishing platform in the US (and beyond), ICFF emphasizes both original and sustainable designs – priorities we identify with at Decorative Materials.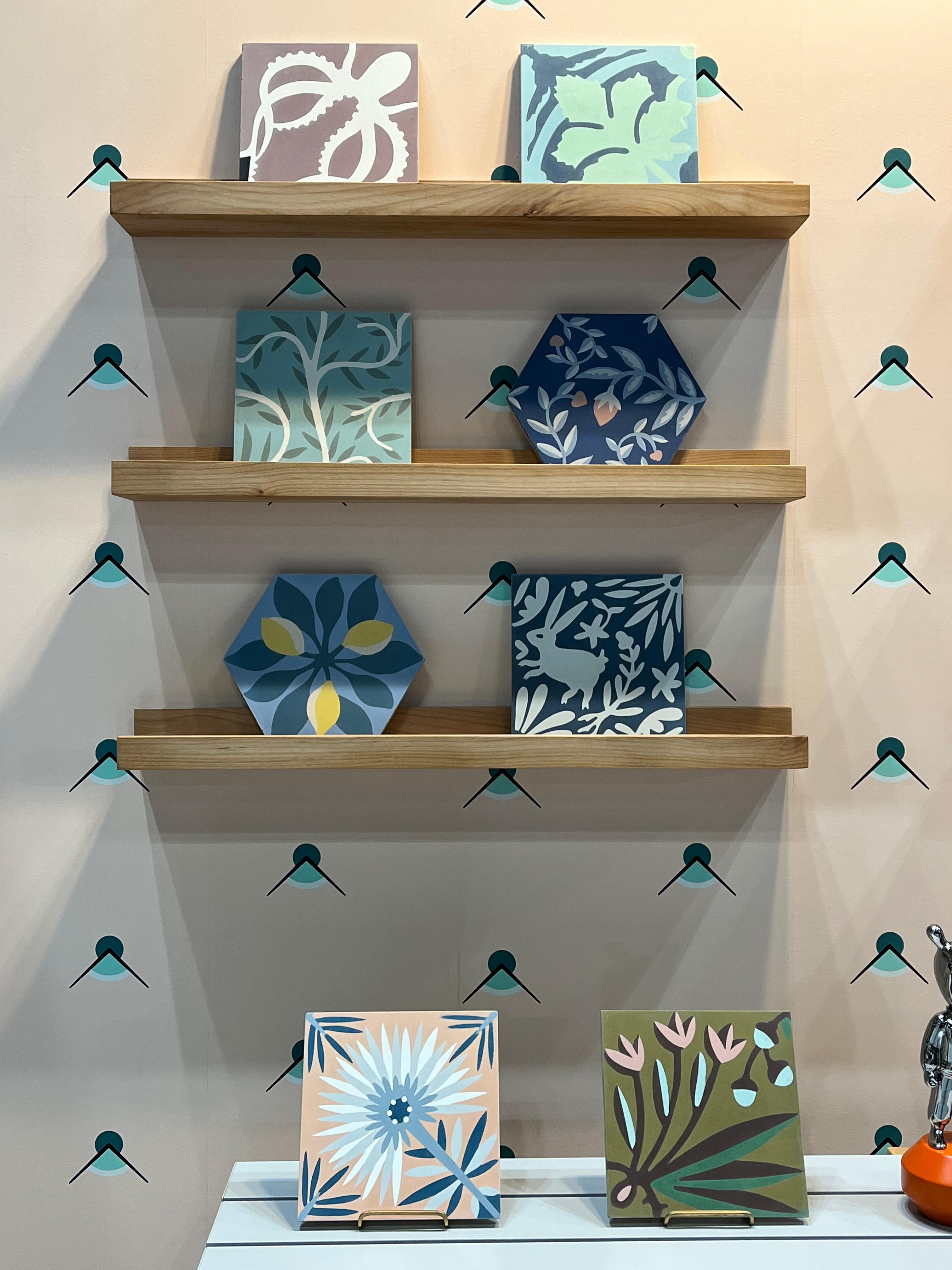 ICFF may be primarily focused on furnishings, but we were pleased to find that there were a variety of new tile and stone vendors we discovered at the show. After all, both niches draw inspiration and insight from one another, so it was a great opportunity to explore the wide range of surfaces represented at ICFF.
Often, emerging trends in furnishings quickly cross over to tile design. Creating a cohesive look means selecting complementary styles for both furnishings and the coverings on (or around) which they are situated.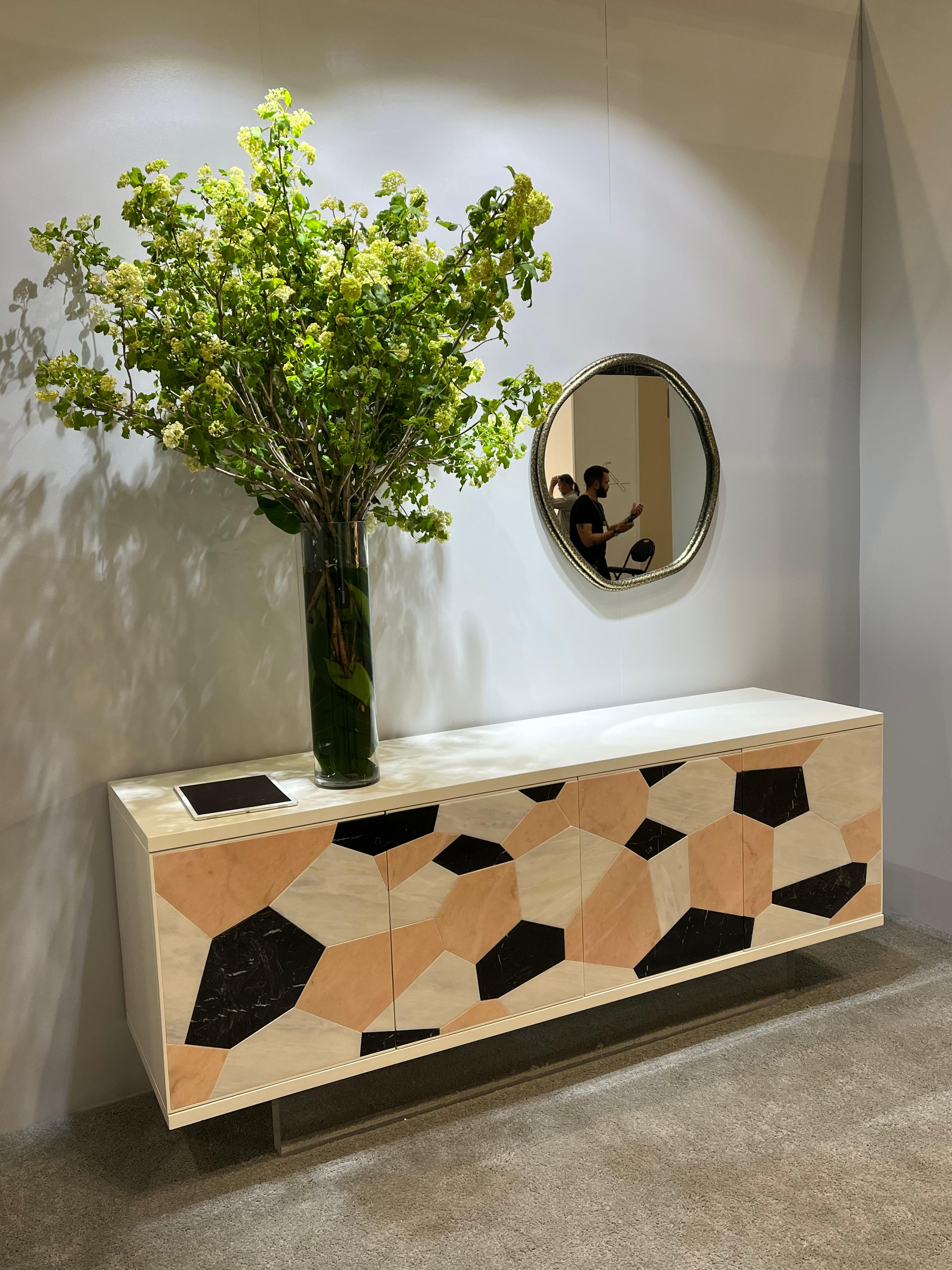 New and Familiar Names at ICFF NYC
ICFF felt like a whirlwind this year, but there's a lot to love in this cacophony of design. We were pleased to see several of our favorite artists and designers – but we also discovered a few new names that made an instant impression.
Favorites from the event included: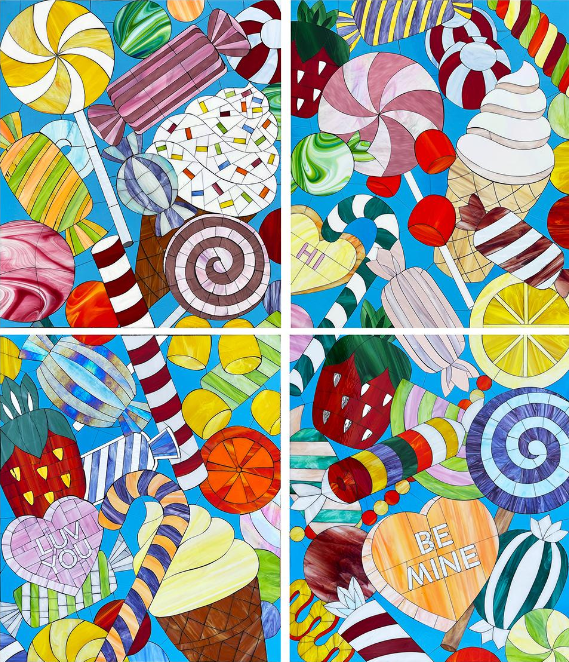 Elisa Passino. Currently based in Lisbon, Italian designer Elisa Passino is a ceramic genius. She's all about clean lines and contemporary aesthetics. Her Art Deco-inspired designs for Astek wallcoverings earned her a much-deserved ICFF Editor Award. We were excited to see her work identified as a prime example of elite wallcoverings.
Lillian Gorbachincky Atelier. As an ICFF sponsor, Lillian Gorbachincky Atelier was a big name at this year's event. We were in awe of the panels featuring tempered glass, complete with dazzling metallics and vibrant hues. It's easy to see why such creations are found in haute couture boutiques worldwide.
Exciting Discoveries Beyond ICFF: Signs of NYC Interior Design Trends 2022
The ICFF trade show may have been the main destination on our New York itinerary, but we've long believed that travel's value extends far beyond industry events. This is especially true when visiting NYC – a metropolitan mecca that's always bursting with revolutionary design concepts.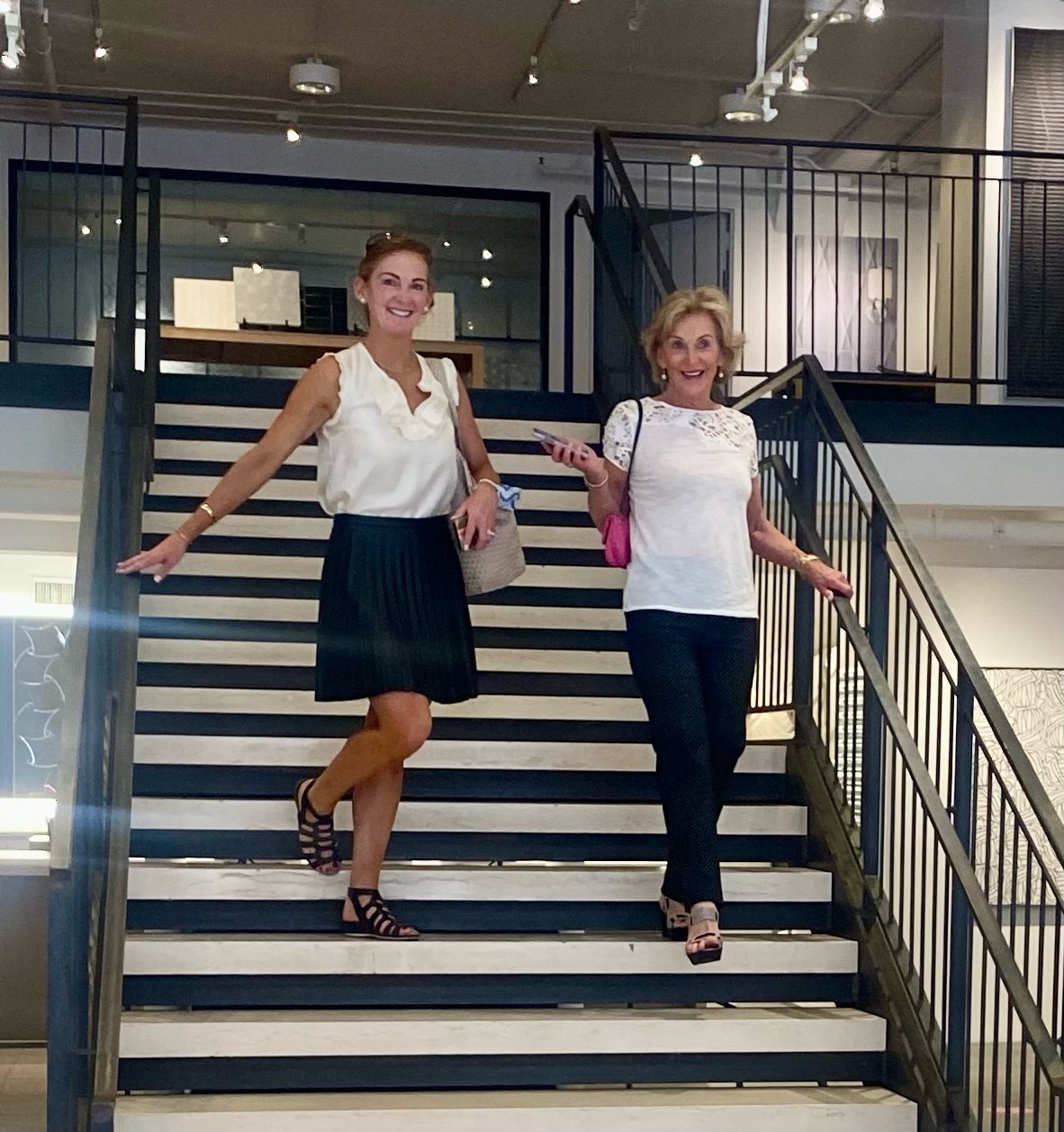 Our latest visit certainly didn't disappoint. We adore Artistic Tile, so we made a point of visiting their showroom on 21st. This flagship location uses full-scale displays to highlight Artistic Tile's intricate designs.
We also hit up the Artistic Tile slab gallery in nearby Secaucus, New Jersey. Spanning over 25,000 square feet, this gallery is a key part of Artistic Tile's National Headquarters.
The fun didn't end with Artistic Tile. We enjoyed a full-on showroom extravaganza. We loved exploring these spaces and seeing how designers make the most of every square foot.
Along the way, we found several intriguing ideas for our upcoming expansion in Edwards. We're always on the hunt for inspiration as we prepare to add a second level and a staircase.
Decorative Materials: Your Colorado Resource for Interior Design Inspiration
We're feeling freshly inspired after our trip to New York – and eager to share all that we've discovered with the design community back home in Colorado. In 2022, the possibilities truly are endless.
We would love to chat about your plans, so don't hesitate to get in touch. Reach out today to schedule your visit to one of our Colorado tile showrooms.