There's a lot of talent in Colorado, but it's fun to think globally from time to time. At Decorative Materials, we appreciate local tiles but are also in awe of the international styles that have held strong – both literally and aesthetically speaking – through the generations.
Chances are, you see historically relevant or culturally diverse tiles on a daily basis. These take many forms. From Italian marble tiles to Spanish inspired mosaics, there truly is something for everyone.
Ready to learn more? Join us on a global tour of our favorite tiles:
Italy
From the Pantheon to the Temple of Antoninus and Faustina, Italy has a long legacy as a marble powerhouse. Italian marble tiles have been extremely sought-after for centuries – and that's not about to change.
Breccia Capraia marble used in the Pantheon in Rome.
Few tilemakers convey both the great legacy and the future potential of Italian tile quite like Salvatori. Blending old-world craftsmanship with cutting-edge technology, Salvatori reveals the ability of every product to tell a unique story.
Only select US showrooms are authorized to stock Salvatori's upscale tiles – and our team at Decorative Materials is proud to count ourselves among these trusted few. Locally stocked and readily available, our impressive Italian tile inventory allows industry professionals to source exclusive materials without the wait.
France
Statue of Gustave Eiffel at the base of the Eiffel Tower using Massangis Jaune limestone.
Gorgeous French limestone can most famously be seen at the base of the Eiffel Tower. It's also a stunning sight across the Seine at the Trocadéro. There, Massangis Jaune delivers the classic appeal of beige and gold while also bringing a sense of movement to otherwise statuesque works. On a smaller scale, this look is a must for French interior design.
Another awe-inspiring take on limestone? Beaumaniere. Its unique fossilization really is a sight to behold. The veining never fails to captivate, nor does the limestone's lovely cream background. This is a must-have for any space meant to appear sophisticated, yet warm.
Morocco
As one of the top interior design trends of 2022, mosaics are clearly having a moment. Intricate Moroccan tiles are especially appealing, as they bring a unique set of patterns and colors to the table in both field tile and mosaic form.
Zellige tiles, in particular, are prized for their versatile nature – made possible by the uneven distribution of heat when they're placed in earthen kilns.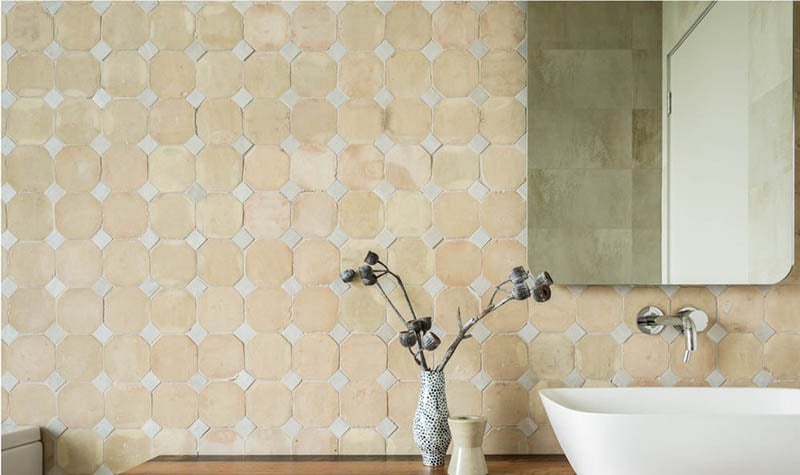 Octagon Dot Zellige Mosaic
Best described as perfectly imperfect, zellige tiles remind us that every piece can tell a fascinating story. These popular field tiles offer the simplicity of a subway tile while an undulated surface and subtle imperfections add a new level of intrigue.
Spain
Another mosaic powerhouse, Spain draws on artistic traditions that originated centuries ago. Long regarded as both beautiful and functional, Spanish mosaics are a worthy alternative to their Moroccan counterparts.
New Ravenna uses Spanish style to great effect with the Granada Grande waterjet jewel glass mosaic – a prized part of the Miraflores collection from the award-winning Paul Schatz.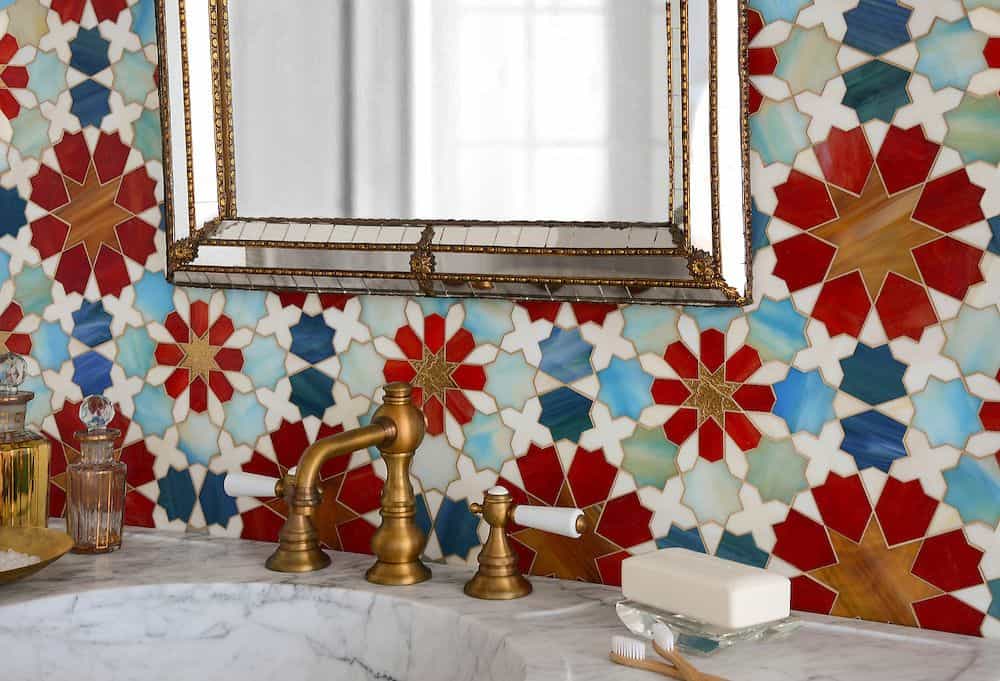 Granada Grande Glass Mosaic
We also love the Biome collection, which blends biophilic design with the artistry of Spanish mosaics. The Amaranth mosaic – especially in Nero Marquina, a classic Spanish stone – certainly makes its mark.
Of course, we can't forget to mention the amazing, quilted paver style known as North Patchwork Solid. What better way to harness the outsized personality of today's encaustic-inspired styles than bringing it outside?
America
There's a lot to love about the gorgeous global tiles highlighted above but remember: some of the world's top tilemakers are proudly based in the US. Local tiles dramatically reduce lead times while also limiting air freight.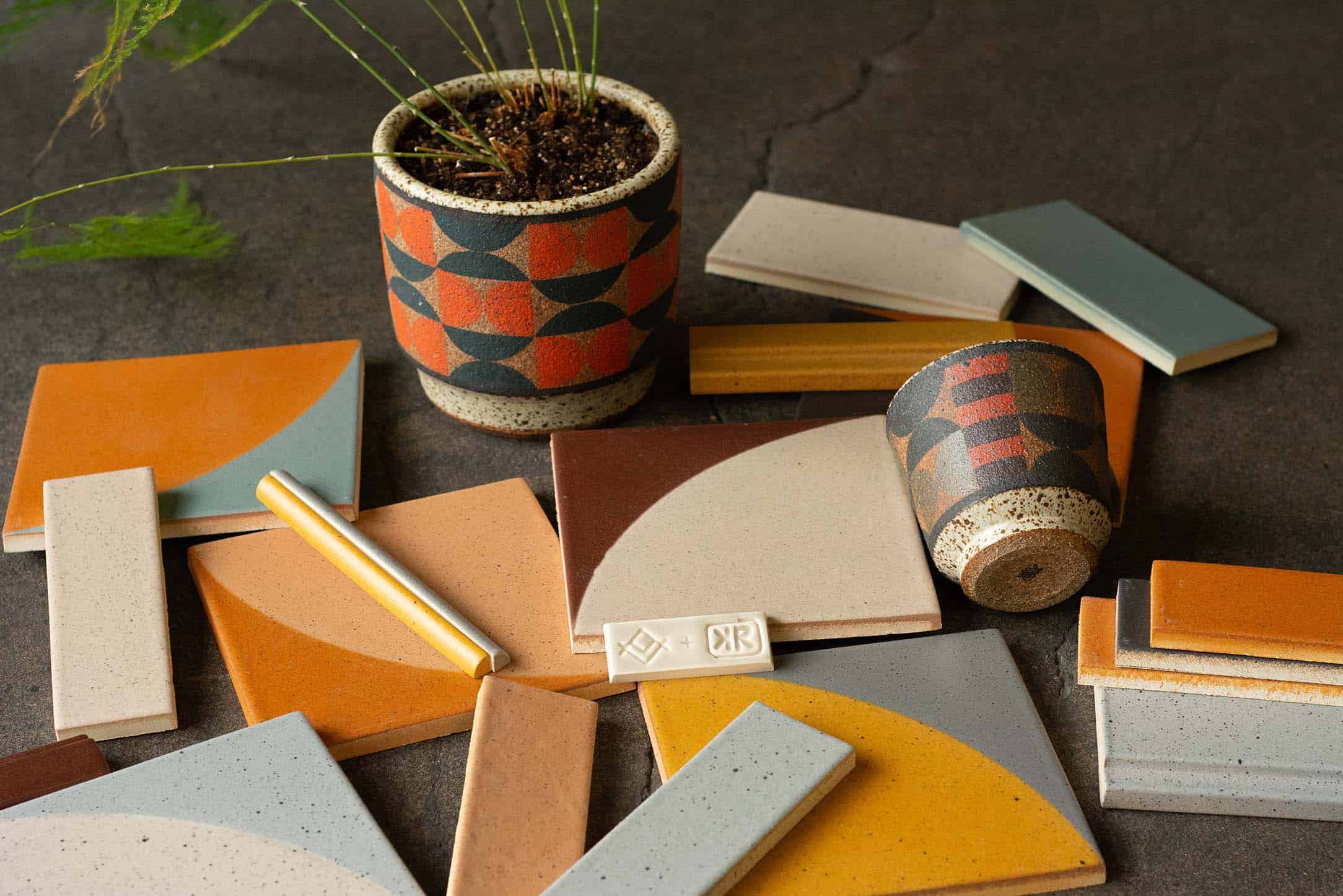 Kat + Roger Collection
Options abound for standout tiles made in America, but we're especially excited about these local opportunities:
Decorative Materials: Make the Most of Interior Design Trends 2022
From timeless mosaics to sophisticated marble, our team at Decorative Materials is committed to bringing the best of global design (both current and classic) to Colorado. We've repeatedly witnessed the durability and timelessness of tile.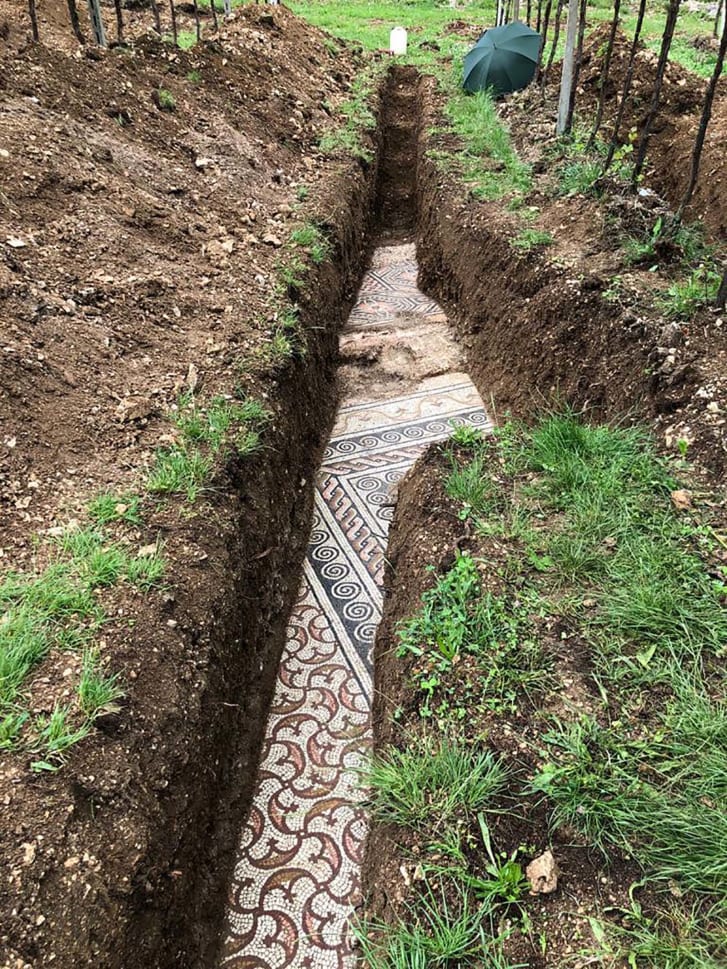 For example: a perfectly preserved mosaic floor from Ancient Rome was just discovered north of Verona in 2020. Still stunning after spending millennia underground, these mosaics remind us that high-end materials really can stand the test of time – especially when they feature enduring aesthetics.
If you're ready to make the most of sophisticated tiles sourced at home and abroad, look to Decorative Materials for insight. We'd love to introduce you to our favorite styles and materials. Contact us today to set up a showroom appointment.